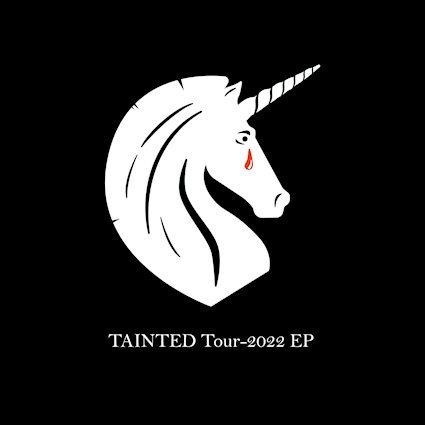 29 August 2022
As those bruised beats and brooding bassline kick in, I feel as if I am going home. Something in that dark and delicious post-punk sound, that gothic sonic stance, that alternative musical thought process, still speaks to me. It was one of the critical sounds of my formative years. I loved it then. I love it still.
And why shouldn't I feel a connection? Formed in 1985 at the height of the gothic/post-punk interface, Pink Turns Blue's career spans the genre's entirety, as does my own musical learning curve.
Although those cold and clinical vibes, that dark, brooding presence, and that severe yet sensual vibe might sound like the product of the past, it is perhaps more relevant than ever. The song speaks of
A world in havoc and the powerlessness of today's younger generations to be able to change things for the better. It is also a call to not give up, to never lose faith, to hold on to the dream, and to remain optimistic and ambitious. It is understanding that making this world just a bit better every day is what makes our lives worth living. It is a message that seems to need reinforcing now more than ever.
Not only a song that resonates with my own past, a song that resonates with all our presents and, more importantly, our collective future.
Tour Tickets
Single order
Spotify
Soundcloud
Tainted LP order
TAINTED 2022 – TOUR DATES
SEP 2 Seattle, WA – Funhouse
SEP 3 Vancouver, Canada – Rickshaw Theatre
SEP 4 Portland, OR – Star Theater
SEP 6 Garden City, ID – Visual Arts Collective (VAC)
SEP 7 Salt Lake City, UT – The Urban Lounge
SEP 9 San Francisco, CA – DNA Lounge
SEP 10 San Diego, CA – Casbah
SEP 11 Los Angeles, CA – Part Time Punks, Echoplex
SEP 15 Denver, CO – Hi-Dive
SEP 17 Dallas, TX – Cheapsteaks (aka. Cheap Steaks)
SEP 18 Austin, TX – Sunny's Backyard
SEP 22 Tampa, FL – Crowbar
SEP 23 Miami, FL – Gramps
SEP 26 Atlanta, GA – 529 Bar
SEP 27 Richmond, VA – The Camel
SEP 29 Pittsburgh, PA – Spirit
OCT 4 Toronto, Canada – The Garrison
OCT 5 Montreal, Canada – Bar Le Ritz PDB
OCT 6 Rochester, NY – Photo City Music Hall
OCT 7 Cambridge, MA – The Middle East Restaurant and Nightclub
OCT 8 Brooklyn, NY – Market Hotel
OCT 9 Baltimore, MD – Metro Gallery
OCT 10 Philadelphia, PA – PhilaMOCA
OCT 14 Pinto, Spain – DarkMAD Festival Madrid
OCT 28 Rüsselsheim, Germany – These Days Festival 2022
DEC 15 Glasgow, UK – Ivory Blacks
DEC 16 Manchester, UK – Night People
DEC 17 London, UK – Electrowerkz