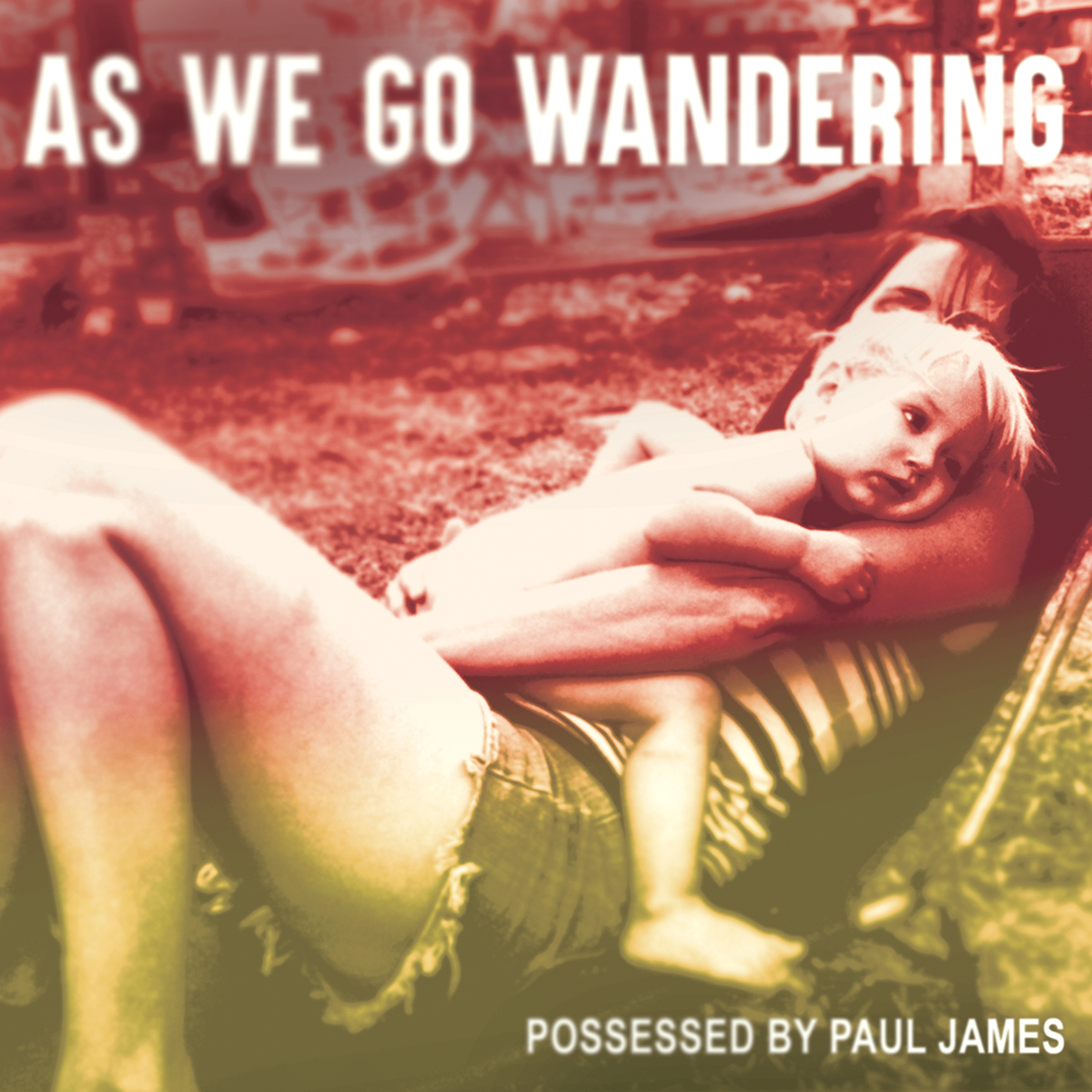 14 April 2020
There are some who seek to tame the wandering mind (at an unauthorized TED Talks near you) but there are others, like Konrad Wert, a.k.a. Possessed By Paul James, who tangle with the tension of rest and movement and past, present, and future in delightfully engaging artistic expressions such as As We Go Wandering.
The album comes seven years and two vocal surgeries after 2013's celebrated There Will Be Nights When I'm Lonely. It's Wert's first self-released effort after putting out albums on Voodoo Rhythm, Shake Your Ass, and, most recently, Hillgrass Bluebilly.
His vocals sound as heartfelt and righteous as ever. The hurt burns slow on songs like "Be at Rest," where he pleads for a break from overwhelming troubles in the classroom and elsewhere and implores listeners to come together and "lift up your voice and sing us the chorus/be at rest, be at rest/oh, be at rest, be at rest/lay down the sword and shield/ and lord, be at rest." The gospel-tinged "Asleep With Both Eyes Open" soars and swings a little harder but is no less devastating.
Meanwhile, the fiddle-fronted "Dance With Me Tonight" gets down gloriously, and the organ and drum combo on "Your White Stained Dress" provide great excitement amid accusations and infidelity.
Wert goes it alone on the gentle "I Come From SW Florida" and defiant "Don't Tell Me," both highlights of an album that offers a welcome return and wonderful wandering.