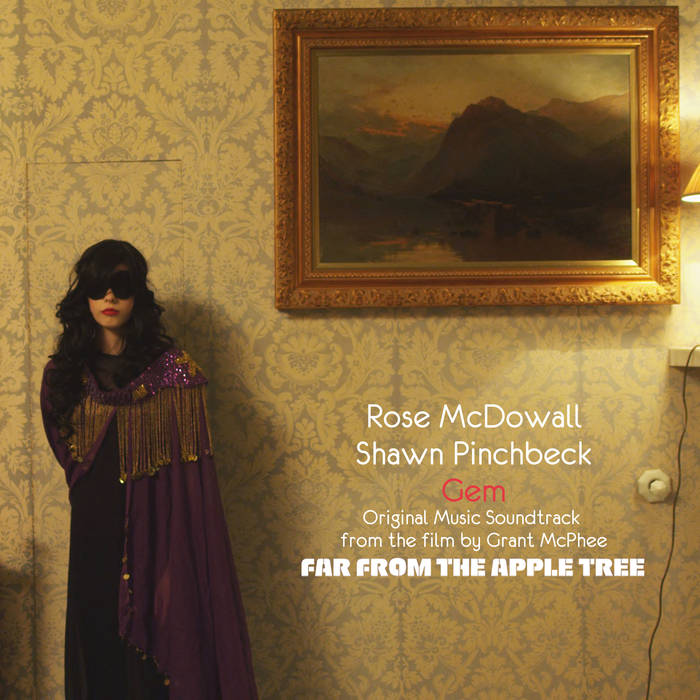 16 August 2019
Scottish born musician Rose McDowall is a high spirited, uncompromising figure in music since the early eighties, and her first major outing Strawberry Switchblade. Since their acrimonious split she has hovered within the music spectrum, entering into a number of bands (Coil, Psychic TV), and injecting them with her personal, neofolk style. 
Lately, Rose has joined forces with Canadian electro-acoustic music composer Shawn Pinchbeck. The first offering from the duo comes in the form of a soundtrack for the Grant McPhee (Big Gold Dream) movie Far From The Apple Tree. What is deemed as a movie structured as a ghostly fairytale, is the perfect vehicle for the eclectic pair. 
Whilst the long-player soundtrack is not due for release via Glass Modern for a few weeks,  the first slice of effervescent goodness comes in the form of the "Gem" single. Opening with an organic whine, "Gem" is both  ethereal and majestic in equal measure, filling the atmosphere from which it stems with caustic, haunting sounds. As the acoustic guitars lift, the voice of McDowall enters this cinematic structure and floats alongwith a delicate urgency, as if a gothic spectre of beauty has entered the listeners world. 
This single acts as a thrilling view into what is to come, something which is experimental, blistering with ideas, and the perfect musical adventure for two elite musicians at the top of their game.
"Gem" released September 20th,
To pre-order;
Bandcamp
Website