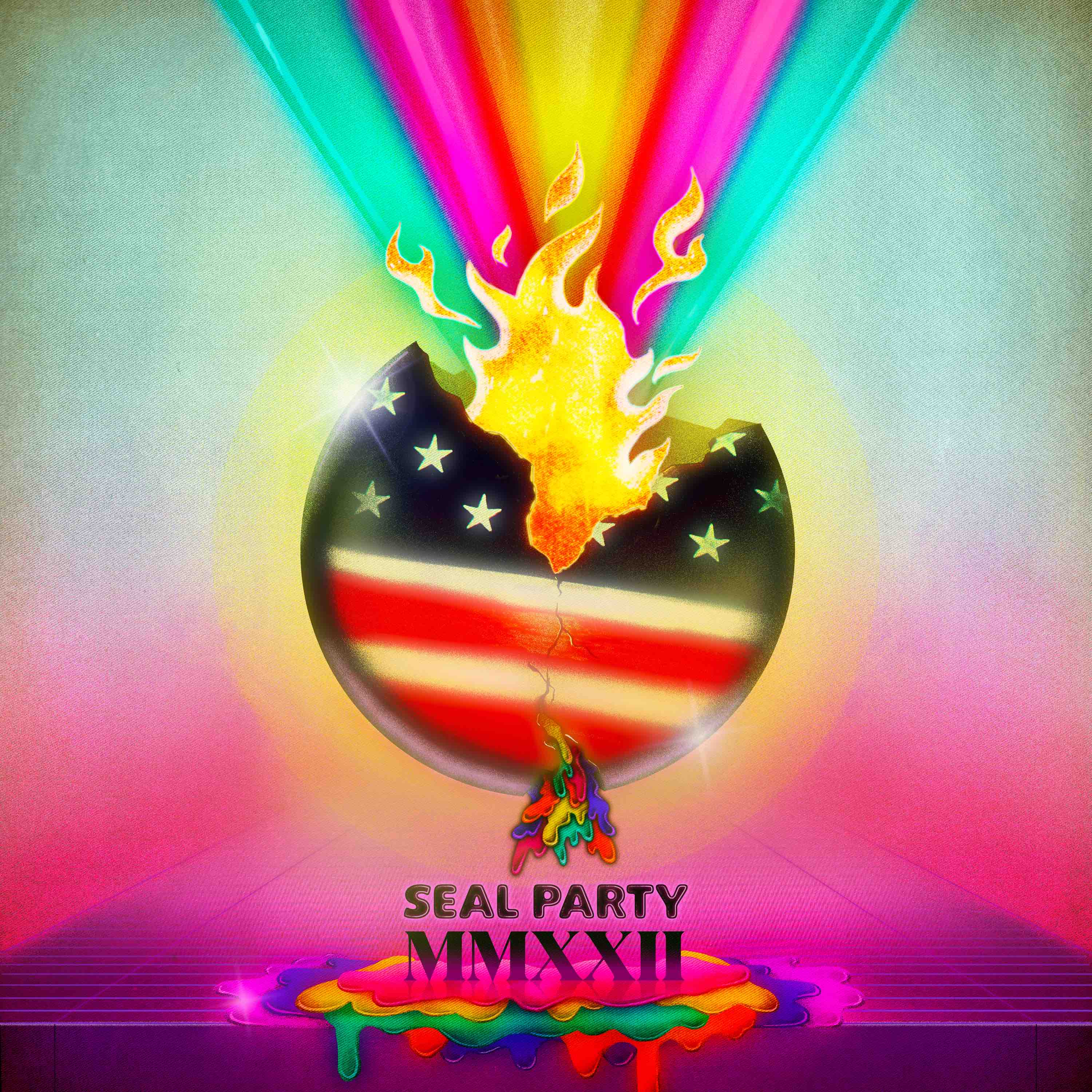 17 August 2022
Right from the off, as "Turpentine"'s slinky grooves sashay into earshot, dripping with soulfulness and sass, you realise that Seal Party is not your average pop band. But then anyone paying attention to previous releases, "Maison" and "Kaleka", know this already.
Pop may beat at the band's heart, that's what gives the music its infectious playfulness and make it instantly likeable…did I say likeable? …make that loveable…but it is pop woven together through shimmering 70's soul, slick modern R&B, deft and artful rock and a plethora of fine details and clever motifs. I'm not saying that they remind me musically of Steely Dan, well, maybe a bit here and there and definitely with songs such as "Serenella", but the way they approach music making seems reminiscent of them.
So if the lead-up singles hinted at something a bit special on the horizon, MMXXII delivers the goods and then some. "He Has Your Eyes" is sweet and soothing, "Dedication" blends rap's energy with more chilled grooves and "Juvie" both kicks arse and cuts the mustard!
If you are looking for a new take on pop, this is the album for you. If you have been waiting for rock music to do something interesting, again, this is the place to be. If you like the old soul sound but also want to see it painting new sonic pictures, something totally fresh yet slightly familiar…yes, this is it. If you just want some great new music in your life…well, I'll just let you finish that sentence!
Seal Party is just what the doctor ordered, MMXXII is the drug being prescribed and it is going to make you feel amazing!
MMXXII LP order / Bandcamp
Spotify
Kaleka single
Maison single