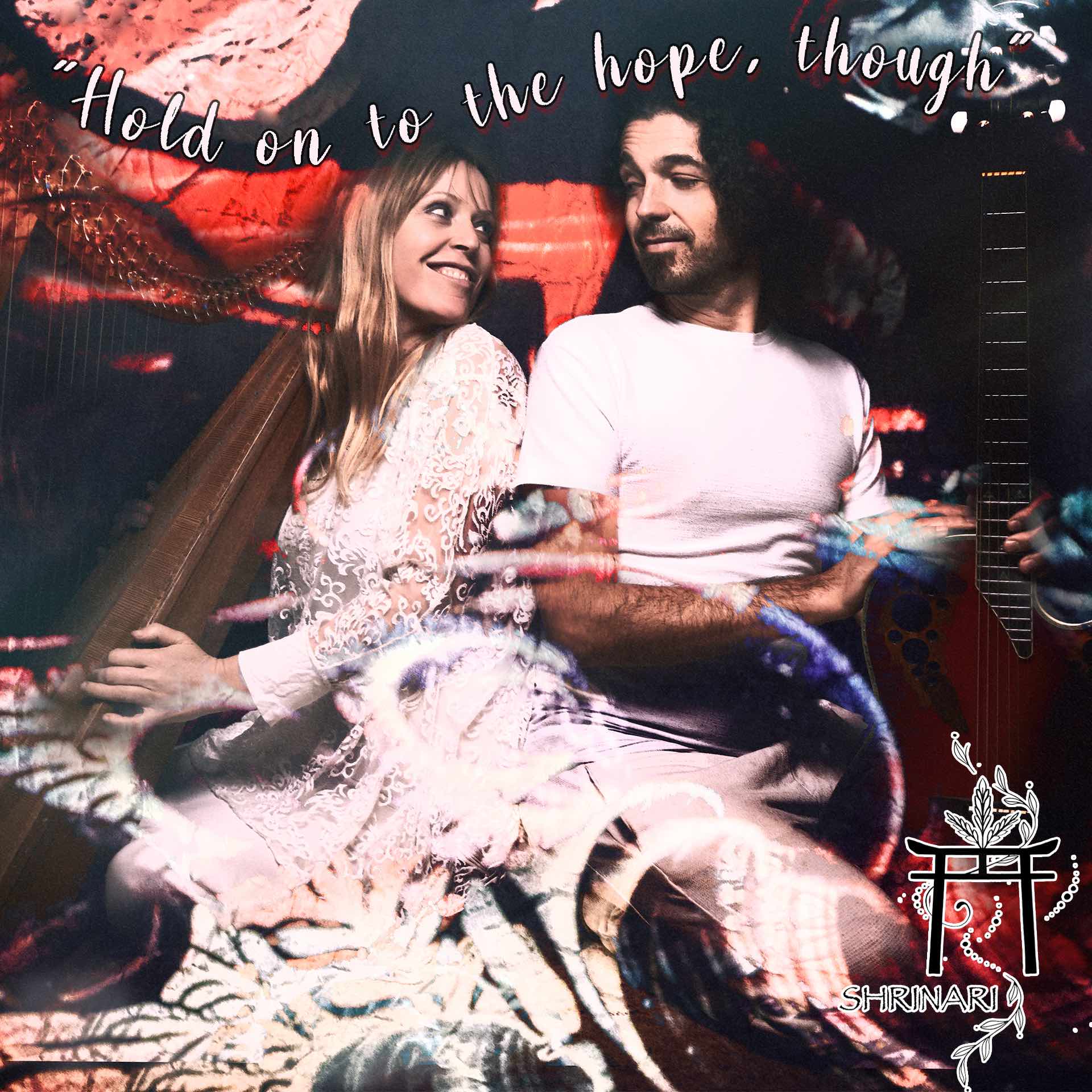 10 January 2022
There is a lot to be said for kicking off an album with a glorious sonic sucker punch, of putting your best, or at least most bombastic foot forward, of being bold and brash. It's what gets you noticed. But, there is something braver and more artistically authentic if your opening salvo is a soft, subtle and sensual one. But that is how Shrinari greets us on their latest, glorious album, Hold On To The Hope, Though.
"New Light" is a glorious and gossamer affair, one constructed of chiming acoustic guitars, drifting violin lines, sparse bass pulses and a sensual vocal weave. And it is this lack of posturing, this poised approach, this nuanced revelation that actually makes this first sonic experience so brilliant.
Not that it is particularly out of keeping with what follows, this is an album built as much on space and knowing when to just let notes hang in the air or vocal lines drift off before the next is ushered in. It's just that such deftness and delicacy seems as rare a commodity as it is a necessary one in the modern world.
At their most upbeat, such as on tracks such as "Standing Rock", a soulful neo-soul slice, they create infectiousness through sweet sonic moves and irresistible grooves; at the other extreme with "Soul Calling", the music seems to float on the breeze, heady and heartfelt.
It would be easy to use words such as ambient and ethereal for such music but what Shrinari do so well is build solid musical structures for the song so that they are tethered and tangible and then refuse to overload the space within. The result is songs that are boiled down to their very essence but no less effective for it. Folk, soul, world music, pop…it's all in there but rarely have these elements been combined so sweetly and so uniquely.
Okay, we are only a couple of weeks into 2022, far too early to talk about albums of the year but if this had come my way a few weeks ago, it would have definitely made the shortlist for the year gone. I suspect it will make the next one.