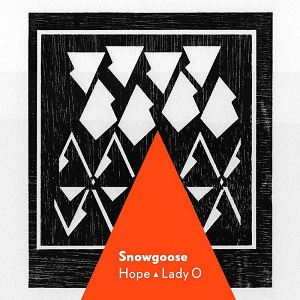 8 January 2020
The Glasgow based duo of guitarist Jim McCulloch and singer Anna Sheard  collectively known as Snowgoose return. With news of a follow-up to their critically acclaimed debut, Harmony Springs (2012) landing in later this year, what promises to recapture the electrifying energy of the bands first outing. The forthcoming The Making of You includes a plethora of Scottish prowess, with contributions from members of Belle and Sebastian, The Pearlfishers, and (draw breath) Teenage Fanclub.
On February 20, via Glass Records the first insight to The Making Of You arrives in the single "Hope", backed-with an exclusive version of the late California troubadour Judee Sill's "Lady O". Already, with this snippet the fever pitch of anticipation is rumbling, and the questions get answered as to the unrelenting talent on show. In truth, Snowgoose provide a no-folk kaleidoscope of rich sound. It as if they have taken the original late-sixties musical idealism of Fairport Convention or Fotheringay, and replanted those genre defying, creative seeds in this 21st century soil.
Opening with a full band, and heavy melodic guitar lines "Hope" is a beautiful sounding piece of work. With the vocals of Anna Sheard projecting with a gentle passion, haunting in a Celtic-styled fashion. A transcendent chorus that becomes even sweeter with each playback, manages to forge the voices of the band members coming together as one. This is a track for our times, "Hope", the most fragile of human feeling gets a defining anthem. With thought-provoking lyricism that holds the key to the ethereal talent of Snowgoose. 
The 'B' side  "Lady O" is just an intensely emotive, and an icing on that creative cake which the band can provide audiences effortlessly. However, this is exclusive to the download of "Hope", and a deserved listen for new and old fans. The future and expectations are certainly positive to what is to come from Snowgoose, and 2020 could very well a pivotal year for the band. 
Tracklist;
A. Hope 
B. Lady O 

For more info; 
Bandcamp
Facebook
Website