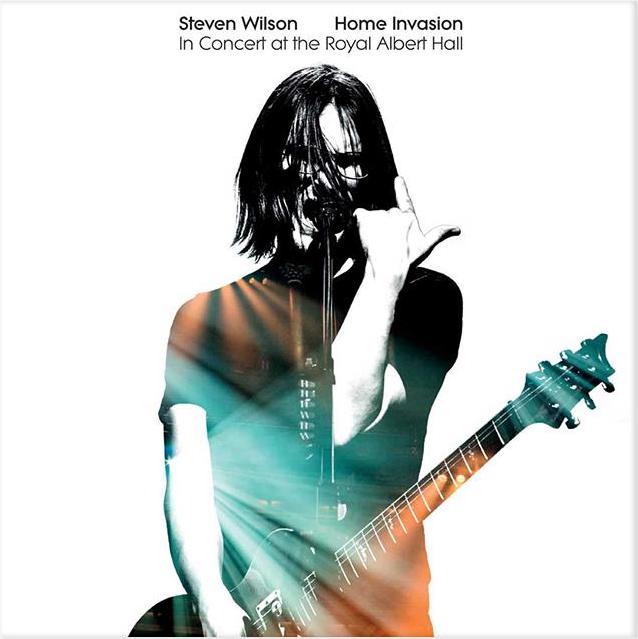 12 January 2019
Former Porcupine Tree frontman Steven Wilson isn't one to let moss grow under his feet. The progressive rock icon has made a name as an in-demand remixer for influential artists including King Crimson and Roxy Music, as well as groundbreaking psychedelic pop heroes XTC and chart-toppers Tears for Fears. Wilson's own prolific output outside of the now-disbanded Porcupine Tree has included work with Blackfield, No-Man, and acclaimed solo projects like 2017's To the Bone.
Home Invasion documents a special night on the To the Bone tour, filmed on home turf before a devoted crowd at London's venerable Royal Albert Hall. The forward-looking Wilson delights fans with bracing new songs and unexpected but welcome backward glances.
The set list features most of To the Bone including the hopeful "Nowhere Now," uplifting and transformative "Pariah" as a duet with Israeli singer Ninet Tayeb, and the chilling violence lurking next door in cautionary terrorist tale "People Who Eat Darkness."
In addition, Wilson dips surprisingly generously into the Porcupine Tree catalog, drawing upon modern prog favorites from In Absentia, Fear of a Blank Planet, and Deadwing including epic "Arriving Somewhere But Not Here" and "The Sound of Muzak" that cast Wilson as a successor to classic acts like Pink Floyd and Marillion. Wilson's liquid blues and spiraling arpeggios are hallmarks of the virtuosic flights of deft guitar heard during "Ancestral."
The lushly-lit footage shows Wilson confidently striding the stage in bare feet, enjoying communion with his audience while being simultaneously lost in his own world among talented bandmates. Veteran Miles Davis keyboardist Adam Holzman lends funk and soul to the captivating complexity of "Home Invasion." Kajagoogoo bassist Nick Beggs provides the urgent rumble underpinning the frenetic "The Creator Has a Mastertape."
A traditional Indian dance troupe joins the band for a dazzling display of kinetic joy during "Permanating." Preceding this self-professed "awesome pop song," Wilson defies musical snobbery among his prog-rock audience and coaxes fans to join in celebratory disco dancing. The true-life horror of violence in the name of religion resurfaces next during "Detonation," inspired by the 2016 Florida gay club massacre.
The show concludes with the haunted "The Raven that Refused to Sing," a forlorn ghost story of isolation, control and regret. Wilson has acknowledged that much of his material is hardly uplifting, while noting that finding kindred spirits can lend strength against despair to those who need it most. Despite the music's meticulous precision, real-world paranoia, isolation and gothic gloom, the Hall is filled with thrills, abandon, camaraderie and euphoric spirit.
comments powered by