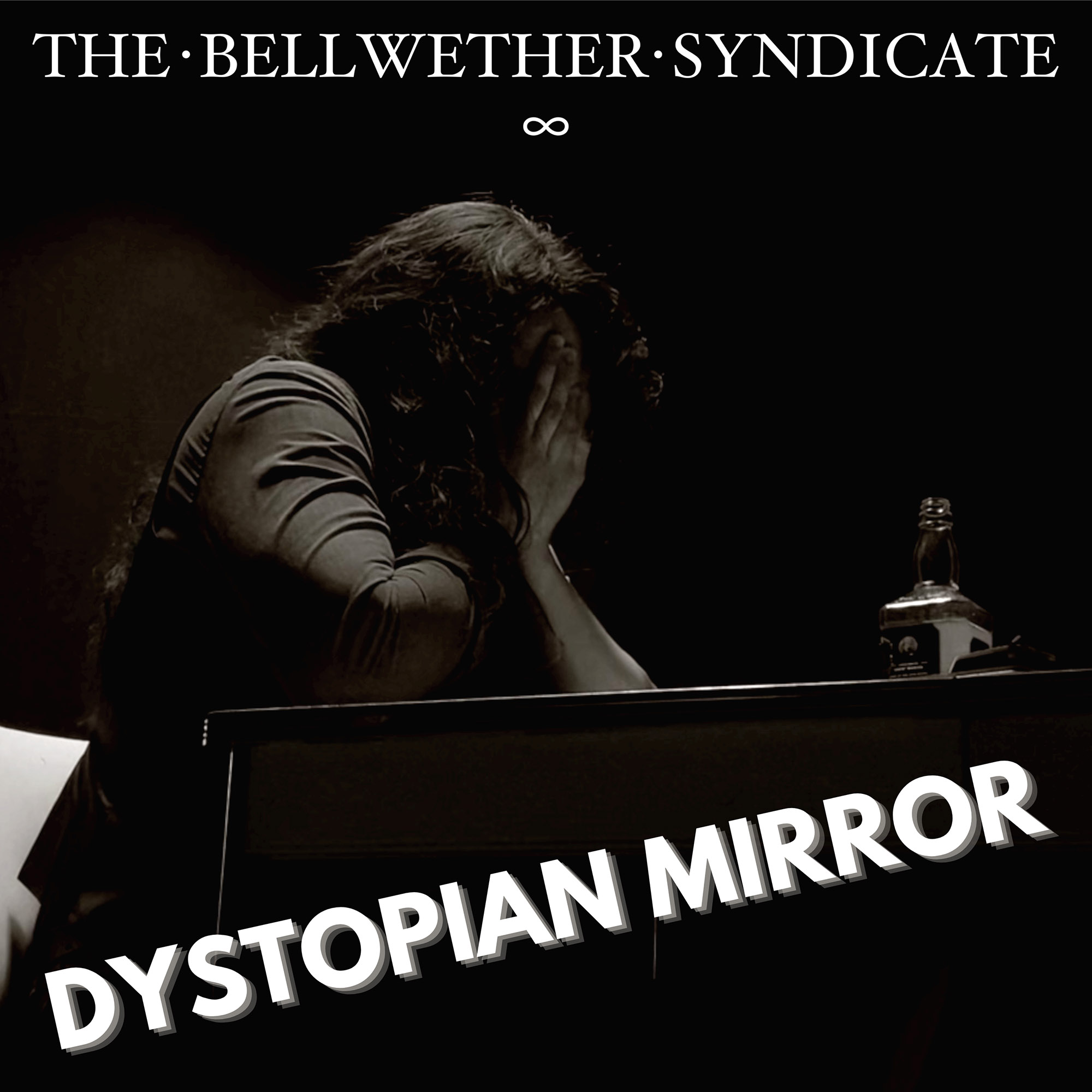 2 November 2022
If punk was a very specific sound and style, post-punk was the total opposite. Even those who lived through it, including many whose music is marked with such a tag, don't agree on what the rules actually were. If I were to put together something representing those times, it would go like this. The guitars would be raw, the riffs edgy, buzzsaw-like, and incendiary. The beats hypnotic, the bass lines pulsing and relentless. The lyrics deep and meaningful, and then the whole thing would be shrouded with dark intent, epic scope, and anthemic qualities. I could try putting such a band together. Or I could give the latest single from The Bellwether Syndicate a spin.
"Dystopian Mirror" seems built on everything I loved about that early 80's transitional sound that took us from punk to whatever was going to come next. It was a scene that birthed everything from alt-rock to indie to shoegaze, and its roots run so deep that the sound is still going strong today.
The Bellwether Syndicate tap into everything I loved about those days. I think I might need to get a security camera fitted to ensure they are not breaking into my house at night and playing my record collection as a reference. It might explain why I found a Killing Joke vinyl in a Bauhaus sleeve. But I digress.
The time seems right for a new wave of post-punk to be ushered in. But I suspect that is already underway, and The Bellwether Syndicate is leading the charge.
Dystopian Mirror
Dystopian Mirror
Bandcamp
Spotify