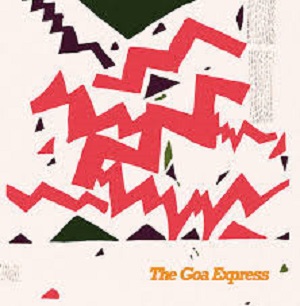 15 July 2019
Manchester based five-piece The Goa Express unleash "The Day", a jaunty single of pumping guitars and real-life issues wrapped in an undeniable charm. Following up their well-received 2018 Ep, Use Your Brain, but now the band has heralded a new journey for 2019. In a time when most young pretenders with an iPad think they can make music, thankfully we are given bands like The Goa Express to keep the fires of originality burning.
Whilst fun and quirky, "The Day" becomes highly addictive very quickly, vibrating in the Manchurian heartland of their contemporaries. "The Day" is steeped within the inspired sounds which seem to take an influence from the best of the latter half of the twentieth-century. Galvanized by a wall of jangling melodies, sonic new wave rhythms, with an intense nostalgia that grabs the listeners attention and drags them into a world of joyous music. With singer James Douglas Clarke displaying a twang of Dylan against a Velvet Underground assault, culminating in feedback screeches and a well honed wall of noise.
Originally from Burnley, The Goa Express relocated to soak up the scene of Manchester. The chemistry consists of James Douglas Clarke (Guitar + Vocals), Joe Clarke (Keyboards), Joey Stein (Lead Guitar), Naham Muzaffar (Bass) and Sam Launder (Drums). Collectively they showcase an array of ideas, experimenting with grooves and pushing forward with the crowd-pleasing mechanism of knowing their audience. The hope now is for a long-player which will give both a wider insight and displays the interesting richness of this up-and-coming band.