10 February 2020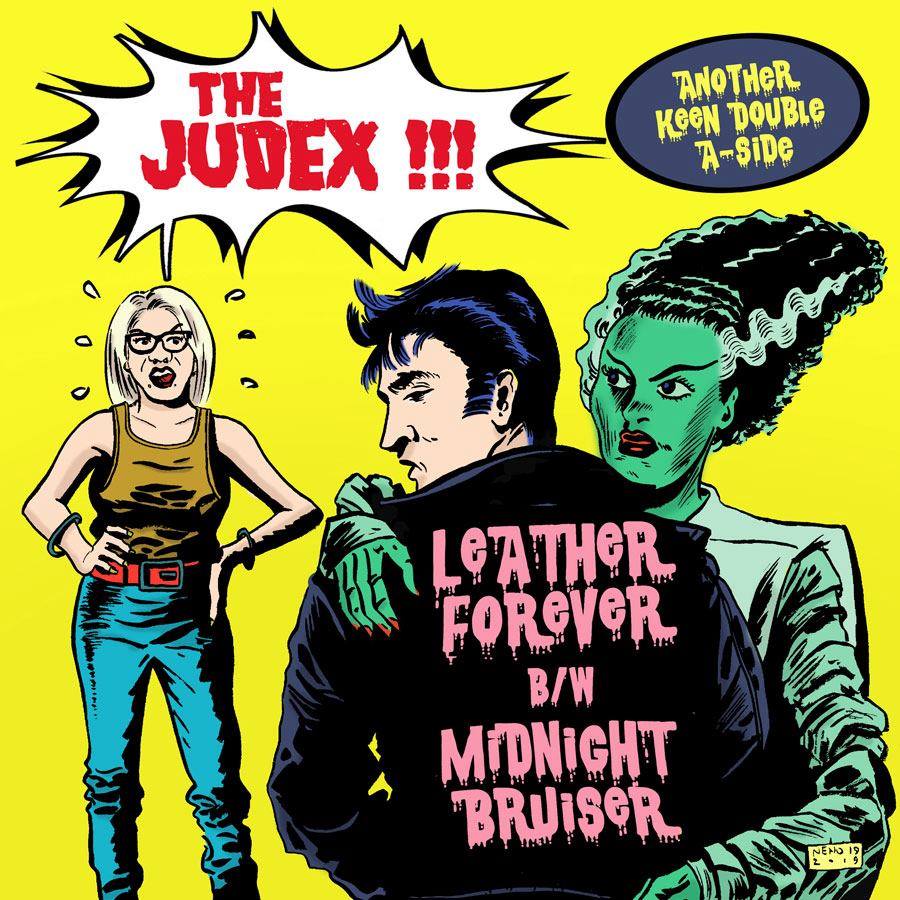 Cultural historians and academics of the sonic arts will tell you that rock and roll never really grew up. Devotees of the form will tell you that it never felt the need to. Country music may have forged its sound around three chords and the truth, but rock and roll was always happy to get by on two chords and some vague ideas. It is just such an ethic which lies at the heart of The Judex.


There is something of the 50's about the band. Not the cliched 50's of Grease or West Side Story, this is a 50's which also didn't really exist but has been fashioned in retrospect from the lost souls of blues musicians, horror b-movies, James Dean posters, cold war neurosis and classic motorcycles. It's the same otherworld which the likes of The Gun Club or The Cramps used their shamanic sonic powers to access. Find yourself in the corner of a dark club as The Judex stride onto the stage and you too may be able to surf your way across that cosmic divide.


Leather Forever is more a voodoo ritual than a song, tribal beats and visceral riffs, pulsing bass lines and the echo of Elvis' ghost doing a Jim Morrison impression, or perhaps vice verse behind the vocals. A paean to the iconic image of the black leather jacket, itself sartorial short hand for trouble brewing, and a brilliant slice of rock and roll stripped to the bone.
You don't need much to make rock and roll this well, so it is surprising that it isn't done more often. It's not about overthinking things musically, it is about turning attitude and cocky swagger into chord changes and back beats. Leather Forever is attitude turned up to ten. It's as simple as that!