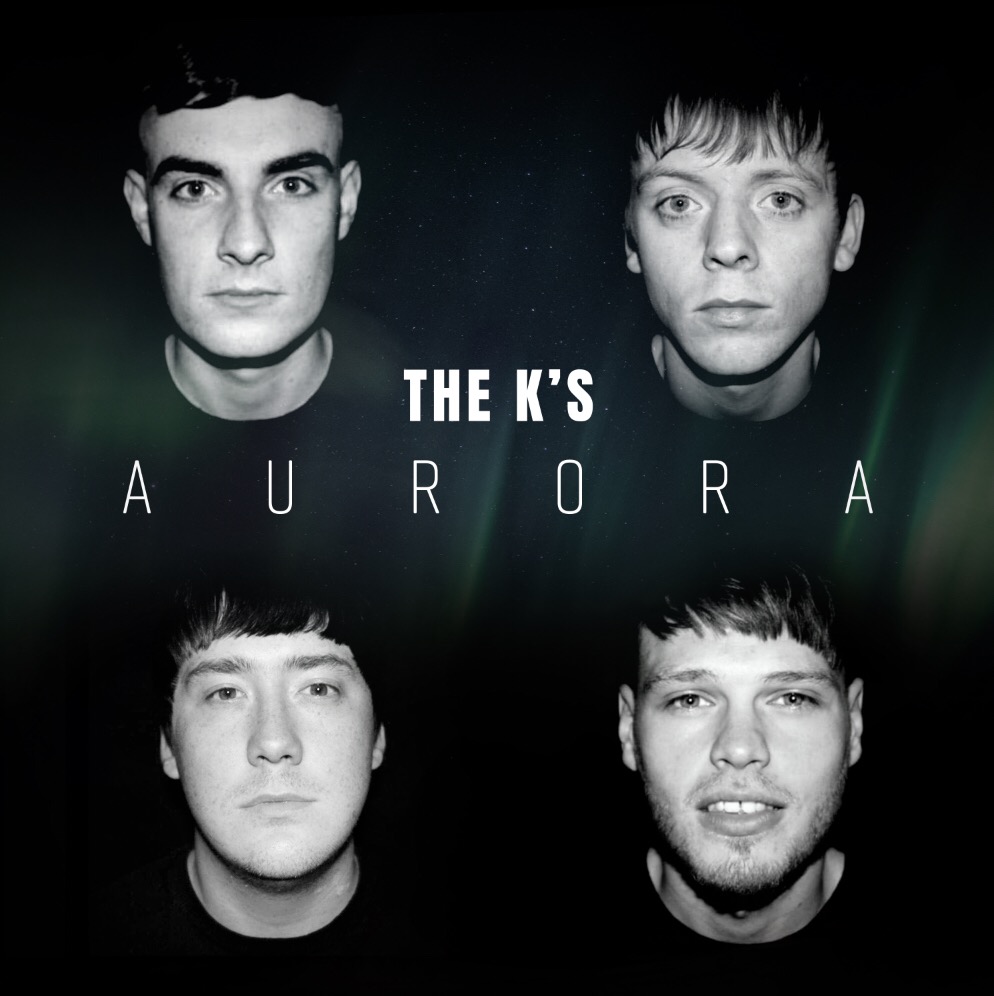 23 August 2019
It is without doubt that The K's are one of the most important, up-and-coming musical forces  blistering melodic riffs direct from the UK. Today, August 23, the pre-order begins for their next slice of incendiary powerpop in the form of the "Aurora" single, although not released on physical format until October 25, the anticipation is already rife. 
The four-piece has all the nostalgic ingredients to secure a steady influence, growing up between The Beatles soaked vibrations of Liverpool, and the Joy Division gothic-drench of Manchester. All those effervescent sounds have inspired a unique sound. One part Medway Delta with a twist of Britpop, and that foothold in the old school sound of punk. Formed in 2017, the group's first single "'Sarajevo" became an instant airwave favourite, gaining over one million streams. 
Since then The K's have matured rapidly, sizzling with confidence and releasing further singles, in last year's "Glass Town" along with "Got A Feeling" (included below). However, their latest "Aurora" comes to the world via the legendary Alan McGee and his famous Creation23 label, a perfect mix to highlight the band as they continue on their trajectory. "Aurora" displays a solid vibe, with a dramatic urgency wrapped within the beat. Vocalist Jamie Boyle has become more focused in his delivery, with an obvious honing of style. It translates better than their first releases, pointing in the direction, and scope of the awaited long-player. 
Until then, audiences will simply  have to wait and enjoy the fruits such as this that The K's unleash. That said, one thing is certain, this outfit, if they can stay the course, will become a band of epic proportions, and outstanding music. 
The Bands previous singles;