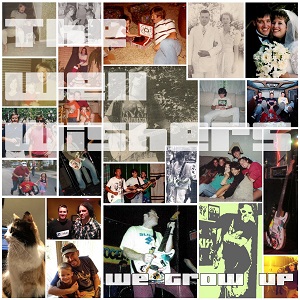 3 April 2020
We are in unprecedented times. The spread of the Covid-19 virus has hit the health of nations and the health of the global economy. Skepticism and of course conspiracy theories aside, this has rocked our reality. In the past number of days the world has lost Alan Mereill, Adam Schlesinger, and Cristina Monet-Palaci are only some from the music world who have succumbed to the virus. We do not know, or can we predict when this will end. 
The frontline heroes who are fighting back, helping to stem this devastation do need help. Which is why any effort should be applauded from the music industry. With that in mind, Big Stir Records have dropped a four minute slice of power pop, with all funds going to the Center for Disaster Philanthropy's COVID-19 Response Fund. This fund focuses specifically on supporting nonprofit organizations working directly to respond to the pandemic among the most vulnerable populations. However, this is not the first time Big Stir have acted in such an unselfish manner, and stepped up to the mark. The Fourth Wave Singles release before Christmas was another charity effort, raising money as artists and labels bonded in aid of the Ed Asner Family Center. 
The track itself is "We Grow Up" by the San Francisco based legends The Well Wishers. This song was written and recorded during the second week of California's "Stay In Place" mandate as a response to the 2020 Coronavirus Crisis. This melodic blast in a cocoon of goodwill is the right move in the right circumstance. One that hopefully others will take note of and move in the right direction. 
To Order-Donate: 
Website
Facebook