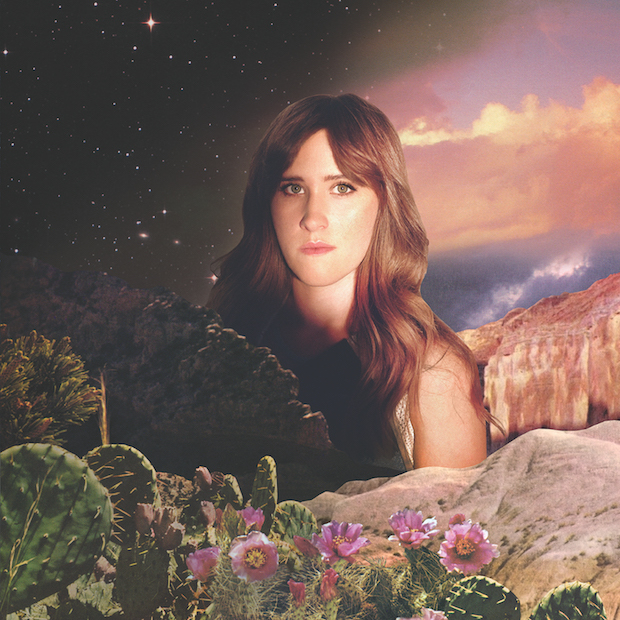 5 June 2017
Having hocketed and harmonized her way across several Dirty Projectors albums with the likes of Angel Deradoorian and Haley Dekle, Amber Coffman has harnessed a vocal style that owes its foundation to The Ronettes, and that very finger-snapping type of traditional pop influence presents itself on "No Coffee," giving no quarter. It is the perfect single to demonstrate her standard sunny panache, but the album veers into a number of unforeseen territories that she instantly makes just as suitable. The titular track features a larger-than-life horn section that recalls Shakira's "Hips Don't Lie" set to a dancehall backing – right down to the electronic organ. Unexpected, yes, but it's a real joy to be hearing these forays made cogent by Coffman. Dissimilarly, "Under the Sun" is a headstrong and hard-edged stomper, where she defiantly proclaims, "Love and music keeps me happy," as if it's the only bumper sticker anyone should ever need.
"All to Myself" sets the album's tone right away. The dissolution of the Dirty Projectors as we knew them has yielded City of No Reply and an eponymous solo effort from David Longstreth under his longstanding aforementioned moniker, and both works irrevocably contain traces of the demise of their relationship to varying degrees. Dirty Projectors, so thick with reference and histrionic in execution, comes off as no more than one-man experimental theatre. City of No Reply strips itself of any self-pity, granting universal empathy and a countering effect to the notion that it's a breakup album and nothing more. The opener is steadily largo, but never mournful. Coffman sings, "There's no one to run to/There's a voice inside of me/And it's time to listen." What a bold stance – to maintain cool temperament from the inception of heartache; to trust one's instincts to lead them back to an even keel, despite the human inclination to react with immediate irrationality. Songs with the potential to feel self-sorrow like "Miss You" and "Do You Believe" deny entrance to that nonsense by turning reminiscence into a positive habit, and even undercutting her ex by asking the heavy rhetorical, "How is playing it safe working out for you?"
Coffman may, however, be doubly inquiring because she does not find playing it safe to be a familiar course of action. Other than a few EDM and hip-hop features, she's without many laurels to rest on outside of the band she's spent over a decade with. Furthermore, Longstreth's dorm room era coinage to his modern day David Byrne-esque frontmanning has never allowed for anyone but himself to be considered the face of Dirty Projectors. Going solo is a scary thing under these circumstances, and she's proved on this inventive and heartfelt debut that the vibrant croon behind "Stillness Is the Move" has much more to offer on her own.
comments powered by