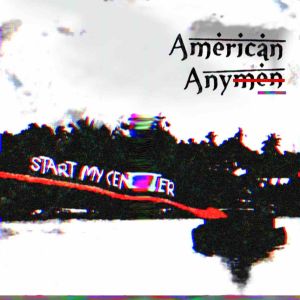 5 July 2016
Brett Sullivan, the founder of NYC-based anti-folk/punk band American Anymen, has been fighting the good fight in the form of raw and scathing lyrical attacks since 1999 when he started up the band in the Lower East Side. While most of the act's line-up has changed over the years, Sullivan has remained its vital and confrontational core. The current iteration of American Anymen includes drummer Tracy Brooks (Herman Dune) and Harlem-residing bassist Nova Luz (The Amputees).
All of the members contribute vocals and that makes for a forceful impact when delivering songwriter Sullivan's unvarnished words that challenge the status quo and the ruling elite. American Anymen is slated to deliver its 11th album, Start My Center, July 16th, celebrating with a support show at (Le) Poisson Rouge on that date. Sullivan and company will be sharing the stage with renowned indie rock band The Veldt and A Deer A Horse.
Lead single "Selectively Stupid", with its accompanying video, is the opening salvo in American Anymen's battle against U.S. socio-politico-economic corruption and oppression. The explosive, expletive-filled rant targets both the far right and liberal left, and digs into economic inequality, police brutality, and institutionalized corruption.
The video for "Selectively Stupid" includes brief footage of the arrest of U.S. citizen Freddie Gray before his lapse into a coma while in the custody of law enforcement officers and subsequent death, polarizing Republican presidents George W. Bush and Ronald Reagan, divisive demagogue Donald Trump, and economist and 14th Chairman of the Federal Reserve Ben Bernanke.
Sullivan proclaims with fed-up fury that the ones in power are pushing the ordinary citizen to, "Work harder / Expect less." as Sullivan's vigorously strummed acoustic guitar riffs, Luz's rubbery bass line, and Brooks' emphatic drum strikes underline his blunt words. Punk spirit and activism are alive and kicking with American Anymen as the band gives straight, no chaser hell to the unethical, inhumane, and unconscionable ones in charge.
comments powered by