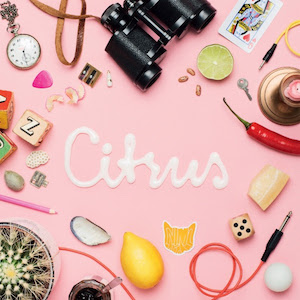 1 February 2016
Whether intentional or not, the latest release from Swedish duo Animal Daydream feels like an unexpected ray of sunshine attempting to melt the icy dread the majority of 2016 has been defined by.
Their 2015 debut Easy Pleasures was an aptly titled collection of early Shins style bedroom pop dressed in '70s soft rock.
Now, the recently released Citrus EP presents the same sunny side up songwriting packed with denser arrangements and buttercream thick production.
On the opening title track, members Daniel Fridlund Brandt and Alexander Wahl invite the listener to bask in relaxing "cool water" as twin guitars shimmer together in an interlocked melody.
Highlight "All You Can Give" is a lush ballad of California dreams featuring gentle seagull caws and the light roll of ocean waves in the background.
As candy sweet as these songs are however, there's not a single sticky chorus or melody in the bunch that manages to gum itself between the ears.
This coupled with the EP's breezy runtime of just 13 minutes makes Citrus more of a pleasant daydream than the languid pleasure coma the lyrics seduce towards.
Hopefully, Animal Daydream's first proper full length will strand the listener on the shores of its sonic island paradise rather than offer a teasing tour.
comments powered by