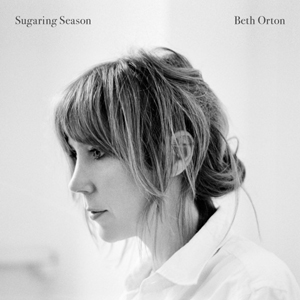 28 September 2012
I've never reviewed a Beth Orton album before, though I've followed the trajectory of her career since her SuperPinkyMandy days. She's dabbled with "folktronica", and has worked with many musicians, including William Orbit, The Chemical Brothers, and Ryan Adams.
This is her first album in 6 years, and it's a fine offering from this talented singer/songwriter. It settles in like a well-loved comforter, keeping my sagging spirits lifted as I parse through her mostly spare and finely executed compositions. Produced by My Morning Jacket producer Tucker Martine in Portland, Oregon, it's a far cry from her early days, veering far closer to classic English folk in the Pentangle vein. And it's no wonder, since Beth took guitar lessons from the late, great Bert Jansch, and it shows. Her voice is lovely and pure, and she shines on the sublime "Mystery", the album's closer. She is touted as the comedown queen, or the late night/Sunday morning pick me up for others, but the beauty of her work is that she can be whatever you want her to be depending on your mood. My mood is mostly pensive, so her introspective lyrics suit me well these days.
Some songs falter when they are weighed down by too many instrumental layers, so I prefer it when Beth keeps it simple. "Magpie" sounds much like her work from Trailer Park, so it's often in my queue, and in this case, I love how the full band jumps in. I can see this as a potential single, if it isn't already slated for that. "Call Me the Breeze"(not the Lynyrd Skynyrd song) sounds a lot like M. Ward, with its rollicking guitar lines. "See Through Blue", a tribute to Beth's daughter, is a waltz with old time piano and lovely strings. I can see dancers twirling around a ballroom as I listen, and it fills me with a yearning for simpler times.
In short, Sugaring Season is a beautiful song cycle that is bound to please existing fans, and for that we can truly be grateful.
comments powered by