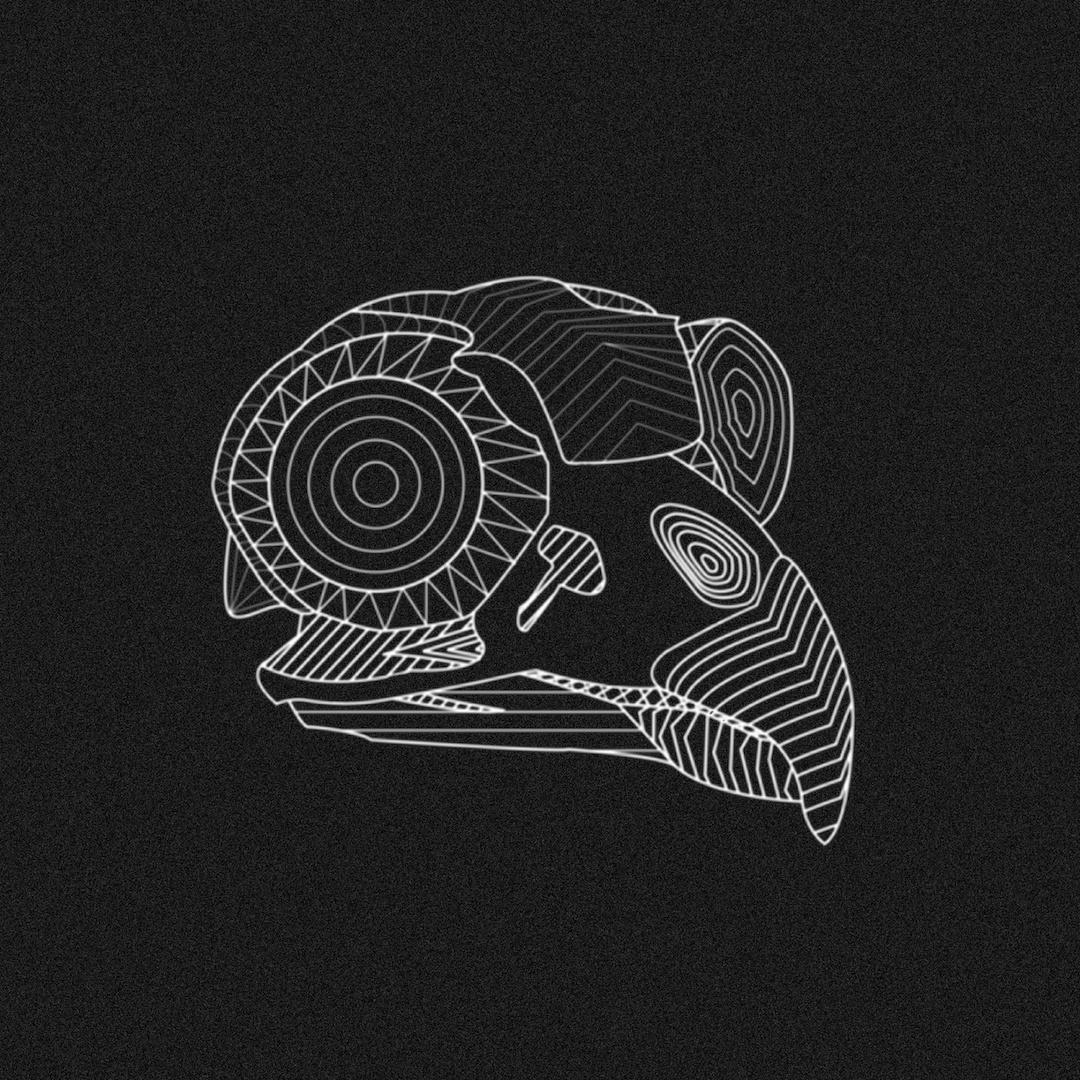 20 April 2015
What are they putting in the water down in Denton, TX? Even after a population boom in the early 2000's, this 'city' of 110,000 people is only the 11th largest in the Dallas-Fort Worth area, and 27th in Texas (thanks wikipedia). Yet, this little place in the far North of Texas has (as well as being name checked in songs by The Mountain Goats and Damien Jurado) given birth to a laundry list of great musicians from across just about every genre you can imagine . Here are just a few highlights of the list: Sarah Jaffe, Polyphonic Spree, Meat Loaf, Pat Boone, Neon Indian, Norah Jones (studied there), Roy Orbison, Sly Stone, The Baptist Generals, Bowling For Soup, Don Henley, Deep Blue Something and Ray Petersen.
From the musical petri dish of Denton comes Birds of Night. The Texan quartet formed in late 2011. After releasing their jangley, sixties-inspired first album, Snaps Birds of Night became a fixture in the Denton/Dallas/Ft. Worth music scene. The band released their second album, We're a Family Now in spring of 2013. In the past 2 years Birds of Night have supported acts like Mac Demarco, Thee Oh Sees, Diarrhea Planet, Tennis, The Love Language and Futurebirds. After losing a drummer and guitar player, Andrew Rothlisberger (vocals, guitar) and Brooks Martin (bass) enlisted the help of Jon Aisner (drums) and Alex Adams (Guitar).
Their new, self titled album is out this week and combines some of the strange, yet familiar genre explorations that Denton has made a name for. The album is their fourth in just the last three years. It's an album that was developed in the old tradition. The songs were written and played live for over a year before they were recorded, and the songs were tracked in only 4 days and produced by Midlake drummer McKenzie Smith at his studio, Redwood.
The Birds of Night sound is a strange amalgamation of the psychedelic pop of My Morning Jacket and its freak out rock counterpart from groups like The Mars Volta or Wolfmother. On first glance, that probably reads like an absolute train wreck, but this album is held together well by the band not taking either influence as far out into the ether as MMJ or the Voltas, along with an amazing vocal performance from Rothlisberger. His melodically meandering, yet sandpaper rough delivery is almost reminiscent of Deer Tick's John McCauley, but without any country twang or songs about doing blow (I think). The result is a sound that is neither too dark and heavy to be stuck in your aggressive playlists for eternity or too light and poppy to be a springtime only listen; Birds of Night is an all-around player.
Of the albums I'm reviewing this week, Birds of Night is the one that I've spent the most time with and yet it is also the one that in which my response has changed the least since a first listen. No matter the time of day, my mood, what I'm hearing it on, this outing always hits the ear with a solid head nod; like a rock n' roll palate cleanser. Just like the surprising little town they came from, Birds of Night seem to come out of nowhere with an impressive wall of sound. At their heaviest, the band cranks out my favorite track on the album with "Love Is Stoned", which moves easily between an absolutely raw, buzz-laden guitar riff and a ballad chorus that could fit right at home on any mainstream rock album you'll hear on the radio this year. But, the band can also move to the opposite end of the spectrum, like on the easy beach jam on "Some Kind of Man".
Altogether, Birds of Night aren't pushing a lot of boundaries on this new self-titled outing. If I were a critic at Pitchfork, that would probably bother me. Instead, I'm just some dude that laughs at their year-end lists. This is an extremely fun collection. That's what rock music is supposed to be about, remember? Back before every positive album review was expected to include words like 'haunting', 'brave', 'genius', or 'kaleidoscopic'. Oh, those were the heady days. When you decided if something was worth listening to purely based on how many endorphins it released in your brain (or how likely it was to make you dance by yourself). I don't want to hear anything that is 'kaleidoscopic'. The philosophy majors can have it.I'll take Birds of Night and I'll probably have more friends for the effort.