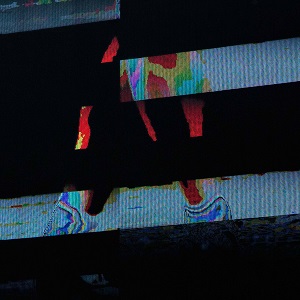 10 June 2015
Upstate New York's cryptic Black Dirt Oak team up with Brooklyn's mysterious Jantar for a split release of shadowy, spiritual magic.
Continuing with the mystical tones established on their debut, 2014's Wawayanda Patent, Black Dirt Oak open with "Magic Hat," which slinks in the shade of Bitches Brew-era Miles Davis if Steve Reich had joined the sessions, while the following "Fjordside" conjures icy plains with a haunting drone that builds to a Can-like, Faust-ian krautrock groove. Jantar, on the other hand, become the rays of light streaming from behind the curtain of a dark room, their "Night From Four Martyrs" a pastoral minimalism that floats in the air around Terry Riley with the closing "Pull Out That Poison Dart" rising from a sheet of sound to gently wafting space gospel, like Spiritualized sung by a choir of angels. It's the yin and yang of darkness and light, each side unable to exist without the other.
In a world that, at times, can be all too real, Black Dirt Oak and Jantar pull us into the untouched nooks majestic power, where sound becomes solid and colors can be heard. Step into their fantastic realm and leave it all behind.
comments powered by