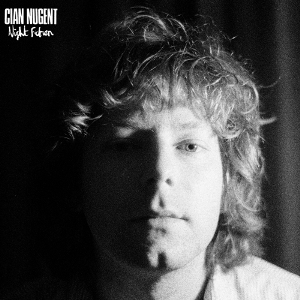 1 February 2016
Back in 2013, Cian Nugent and his band The Cosmos barreled out of Dublin heaving heavy shards of tranquil folk, american primitive, and mind melting solar music on a record called Born With The Caul. The album touched on everything from Popol Vuh to Canned Heat. Fast forward to 2016 and we find Nugent teaming up with American label Woodsist on a solo LP entitled Night Fction.
Night Fiction is a change in step for Nugent. The artist has now taken on the role of singer as well as musician here. Songs like "Shadows" and "Things Don't Change That Fast" find him pulling off genuine baroque indie pop.
He hasn't left his roots completely behind on Night Fiction. "Lucy" is a beautiful piece of wordless fingerpicking performed masterfully – hearkening back to his self released demo in 2007. Album closer "Year of the Snake" finds the return of The Cosmos and makes good on the cosmic promise of previous works like Born With The Caul and Hire Purchase.
It's a wonder when an artist is so musically talented and can then turn around and write a great song. Album opener, "Lost Your Way" is proof that Nugent is on his way toward getting there. The tune is a beautiful bridge for Nugent – it hits you lyrically and melodically while allowing for Nugent's guitar fireworks to explode at all the right moments.
Night Fiction is a rewarding listen and a positive move for Nugent. The vocals and "conventional" song structures have caused Nugent to focus tightly on what suits the song and where to bring the heat. Additionally, the drone/improv/psych elements of The Cosmos are are not lost thanks to songs like "First Run" and "Year of the Snake." In the end, Night Fiction is a near perfect amalgam of past recordings and new ideas for Nugent.