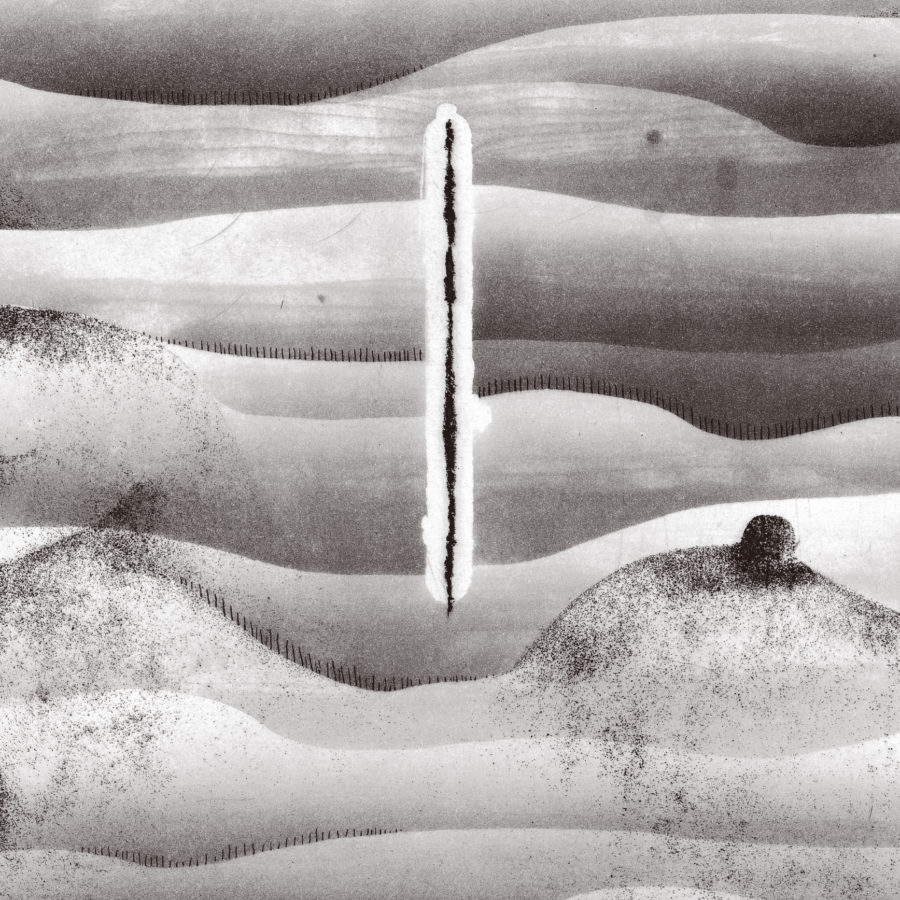 8 August 2017
"If You're Here" greets the day on Cornelius's long-awaited return with sexy electric piano under some heavy modulation. It's an unexpected slow jam of a reintroduction to the man who brought us the as yet ahead-of-its-time rock record Fantasma. Cue guitar solo, unadorned. Completely naked, operating on sheer prowess. This slow burner builds steadily to a combustion, teeming with automated rim shots, tom hits, and finger snaps; like a conveyor belt gone awry. The tension is palpable and blissful throughout its final eruption, having curated the most earnest seduction in recent history.
Mellow Waves heads back to basics following its delicious opener, with an opted focus on acoustic guitars more often than electric. "Sometime/Someplace" showcases Keigo Oyamada's trademark ability to blend electronics with jazzy, folkish guitar. This is textbook Shibuya-kei; supercharged pop with a busy jazz-influenced chord progression. It's one of those songs that makes it easy to see why and how up-and-comers like Shugo Tokumaru have glanced through Cornelius's blueprints. "Surfing on the Mind Wave Pt. 2" echoes previous album Point with a sound collage carried by string swell fit for a sunset, peppered with waves lapping up against a shore, computer glitch music, and gulls reaping the benefits of a warm dusk's coda. Through bewildering syncopation and dueling left-right speaker guitars, "Dear Future Person" does its best to throw the listener for a loop on meter when it's really just a clever 4/4 composition, and at this point in the album, a damn pleasant reminder of Oyamada's dulcet pipes after so many years.
In fact, just short of 11 years have passed since Sensuous, the last proper full-length from Keigo Oyamada's Cornelius outfit, and after such a long gap, it's difficult to determine whether or not his latest effort invokes more than it originates. For instance, if you've been missing fellow eclectic pop purveyors Stereolab for the past half-decade, "Helix/Spiral" feels right at home, oozing familiarity of a Space Age Bachelor Pad Music era-Groop. Closing number "Crépuscule" harkens Bad Timing era-Jim O'Rourke, whetting that appetite as well. These sonic dipoles are fine tracks in their own right, but prime citations for the hodgepodge assortment that comprises the LP. When Cornelius pushes the boundaries of convention – for what a fan allows themselves to expect to be conventional for Oyamada – only then does Mellow Waves truly impress. By fault of track listing alone, that mark is made unreachable after its bombastic opening number.
You may purchase the record here.
comments powered by