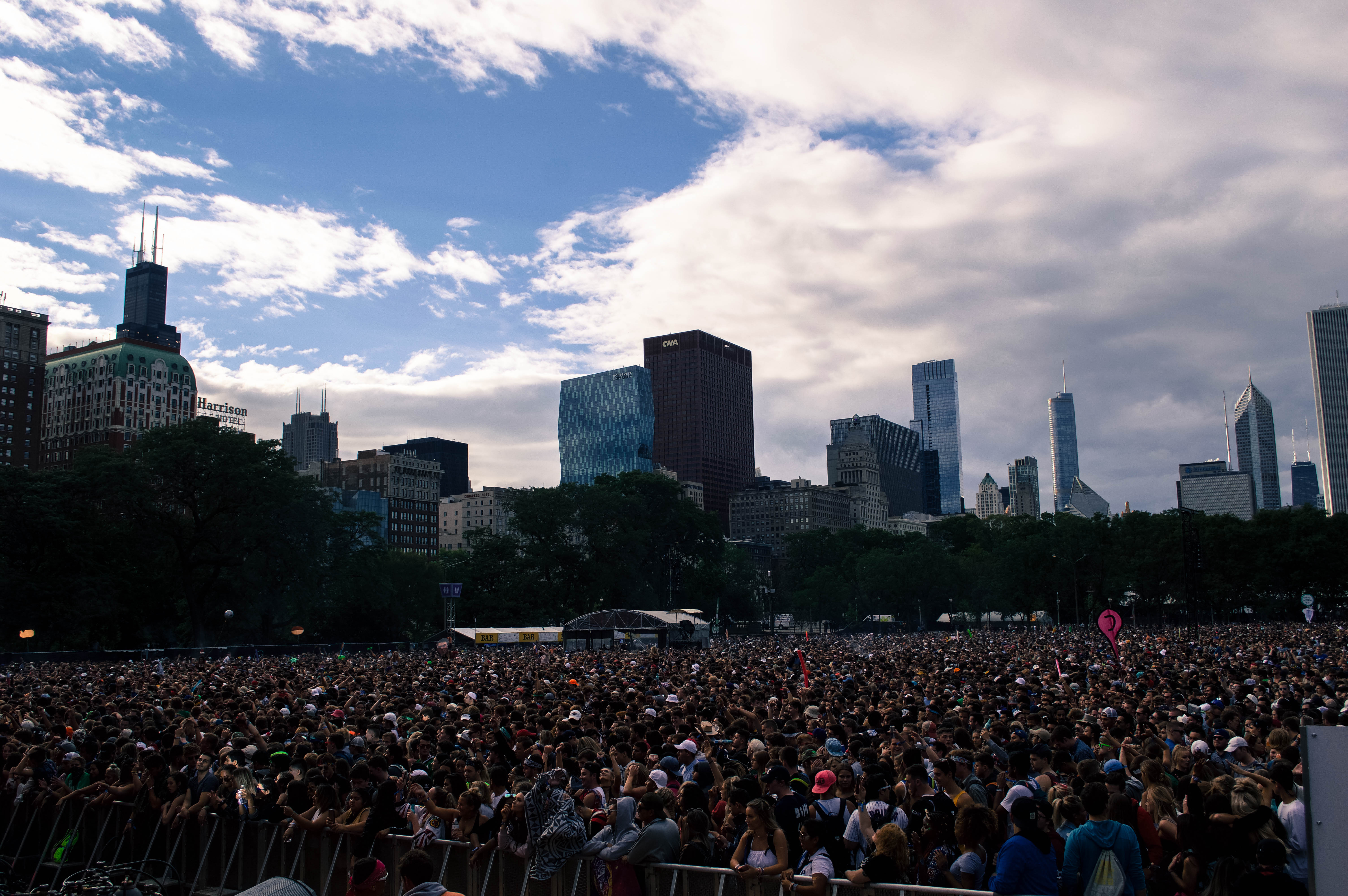 4 August 2017
Photos by Connor Burgess
Words by Ryan Condon
Friday festival attendees enter Grant Park appropriately dressed (for the most part) for the cooler weather today. Your correspondent has opted for pants instead of shorts, which is a rare occurrence for the summer. Though the ground has a slight squish to it from the deluge of rain that fell upon last night's headliners before their sets were cancelled, the energy of acts like Cloud Nothings and Run the Jewels are sure to get their audiences to ignore any mud covering their feet.
I want to point out an essential change made to the festival this year. Porta potties are no more. Rejoice! Instead, those at Lollapalooza can enjoy these revolutionary bathroom stalls, complete with real toilets and yes, plumbing. We are at the pinnacle of human achievement here, people. It's a true miracle of modern science.
Let's get to the action.
The Districts:
Wake up, because The Districts had their coffee before the 12:45p.m. set. "Last time I was here I was recovering from meningitis," vocalist and guitarist Rob Grote recalls, "this time I'm happy and healthy." It shows. The band brings thumping drums, crumbly, dreamy (almost overdriven) guitars, and pounding, yet poised rock hooks. The crashing cymbals that cut through a wall of noise to end their set are the perfect way to start the day.
Bibi Bourelly:
Taking the stage after her band begins to play, Bourelly jumps right in to her beat-based ballads. "Who's ever had their heart broken?!" she yells. Though the lyrics and thematic elements of her songwriting are honest and personal, her predictable instrumentation takes no musical risks, and this proves to be a turn off to some who leave her set early.
Mondo Cozmo:
Los Angeles singer-songwriter Joshua Keith, under the stage name Mondo Cozmo, is a lot of things. "Welcome to the greatest day of my life," he admits to an enthusiastic audience whom he and his band court with accessible rock grooves elevated by noticeably well-produced sound. Though his voice is reminiscent of Bob Dylan and his band features shoegaze and folk influences, his songs aren't musically cohesive. Keith has the swagger of a front man and the charisma to captivate the crowd, but his identity seems like a product of the music business. Will he refine his sound? The talent is there.
Cloud Nothings:
If Cloud Nothings were a car, then drummer Jayson Gerycz would be the nitro-infused V8 engine. His modest 5-piece drum set, only having one cymbal, is assaulted with incessant, unrelenting high-hat eighth notes and drum fills that somehow seem to accelerate the pace. Guitarist and vocalist Dylan Baldi sings with a natural clipping to his voice which only elevates the intensity of his angry rock hooks, both old and new. Two wailing guitars and a crunching bass add to the chaos. A pit fueled by adrenaline and catharsis gives the small audience a place where they attempt to match the band's chip-on-the-shoulder attitude. Closing with the nine-minute long "Wasted Days", Cloud Nothings show no sign of exhaustion besides the sweat on their instruments.
The Lemon Twigs:
A Google Image search of The Lemon Twigs might be more helpful to describe the aesthetic of the band than my prose, but I can say that I have never seen vocals, a guitar, a bass, a keyboard, and drums do something close to what The Lemon Twigs can. With their debut full-length album "Do Hollywood", brothers Brian and Michael D'Addario, ages nineteen and seventeen respectively (yes, you read that right), take turns switching off playing drums and guitar in a set that demands the attention of any nearby eyes and ears. With key and guitar melodies evoking The Beach Boys, luscious three-part vocal harmonies on par with those of The Beatles, and stadium-ready drum parts reminiscent of Queen, these musicians put on a clinic of music theory, dynamic songwriting, and rock history knowledge. Watching the D'Addario brothers pick up and swap all kinds of instruments with impressive mastery and confidence makes it clear that they live and breathe music. It is genuinely hard to believe there are only four people on this stage, because it sounds like so much more. Watch out for The Lemon Twigs, because they are nearly impossible to ignore.
Tegan and Sara:
It is Tegan and Sara's third time at Lollapalooza, where they play to a sizable early evening crowd at the Bud Light Stage. where they play to a sizable early evening crowd at the Bud Light Stage. Neither blue and pink bubble letters nor colorful video screens hide their bland, four-chord synth tunes which chug along aimlessly trapped in over-processed, vanilla drum beats. "I wish we could say, 'welcome Lorde,'" they joke, referring to last night's cancelled set, "but that's not happening." Oh, we can only dream.
Phantogram: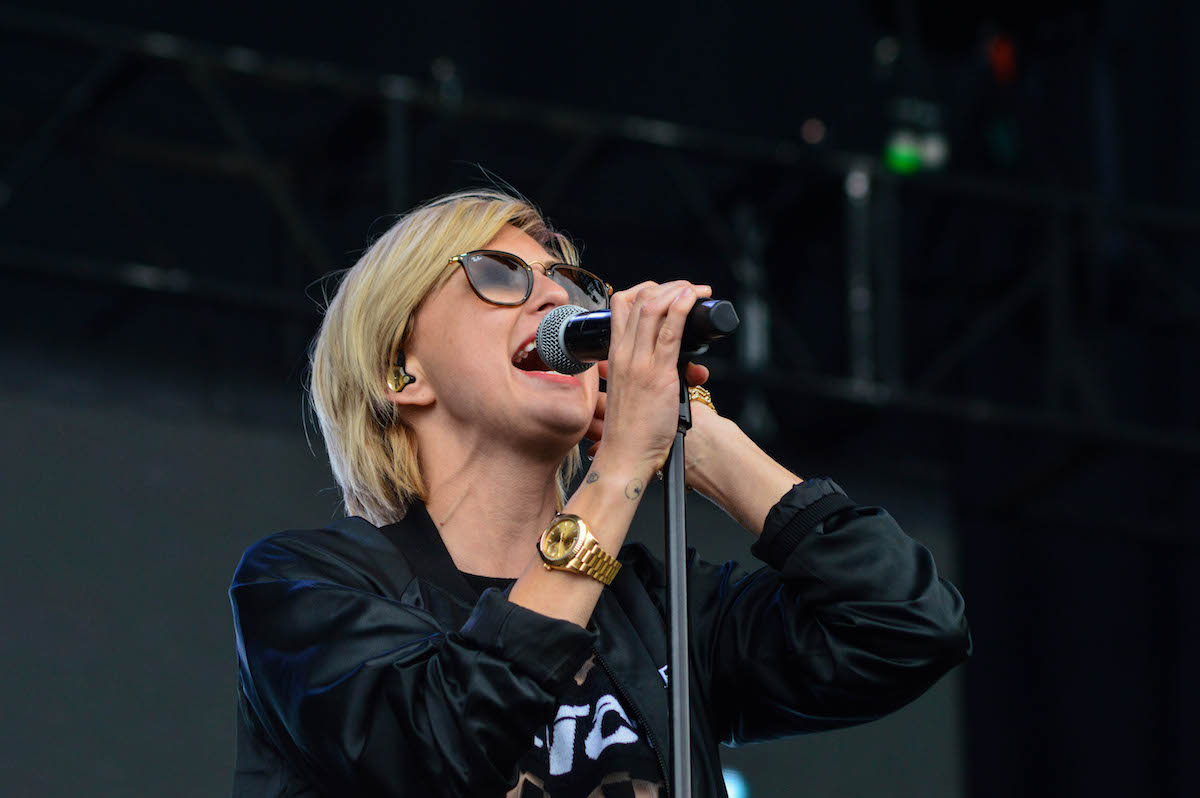 On the opposite end of Grant Park, Phantogram proves to be everything that Tegan and Sara are not. Dynamically complex and grooving beats, a pummeling bass, and hard-hitting power chords shrouded in a colorless visual experience allow for a decisively more effective dance party led by vocalist duo Josh Carter and Sarah Barthel.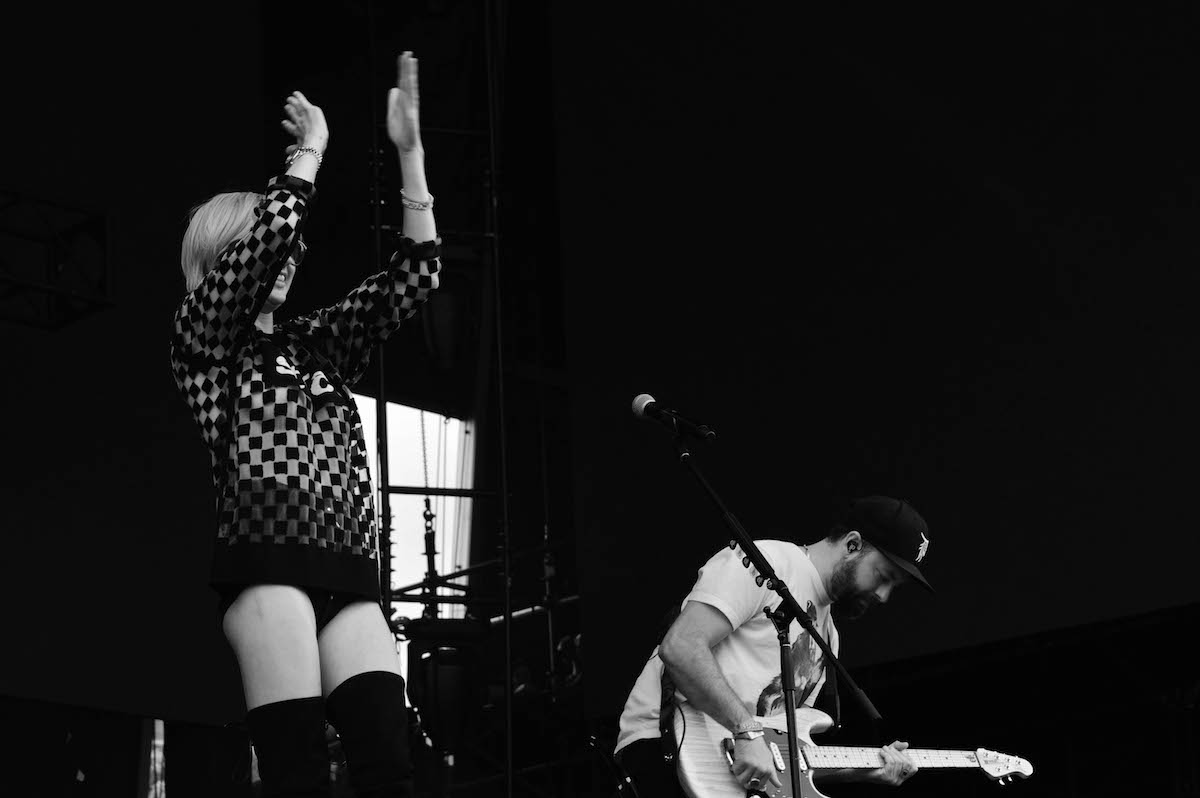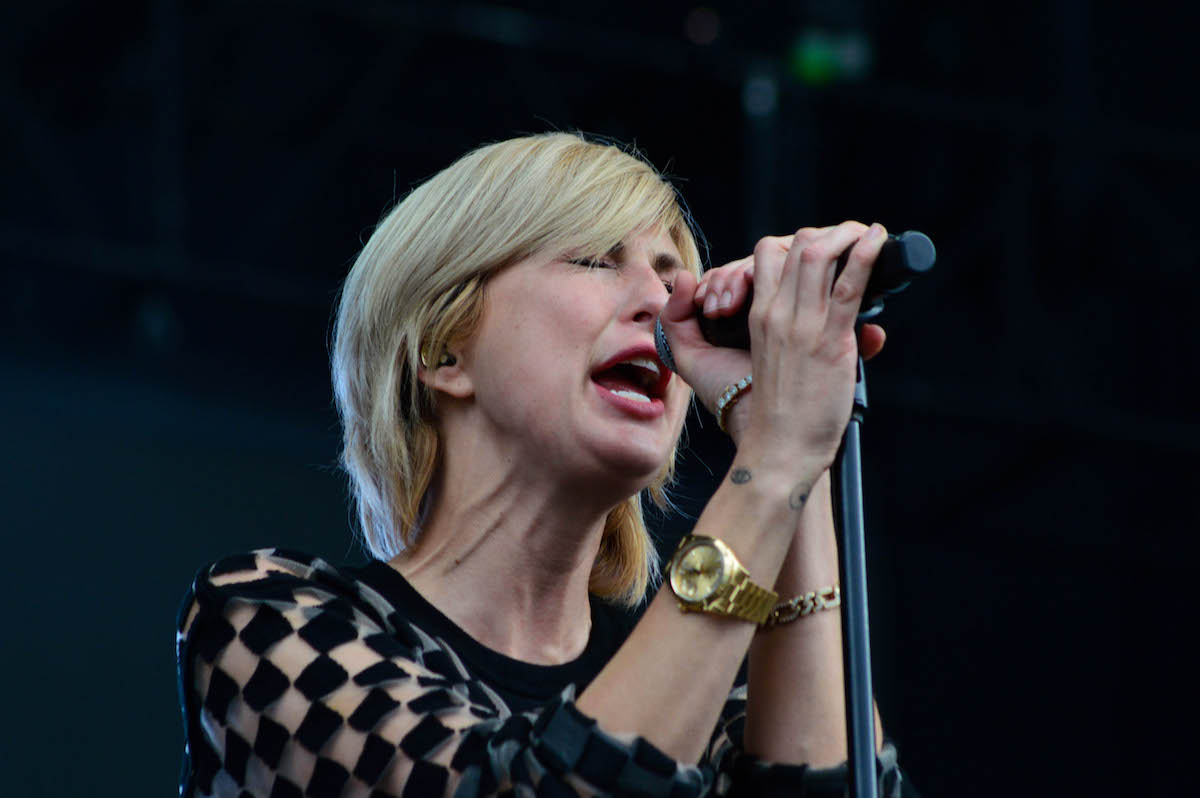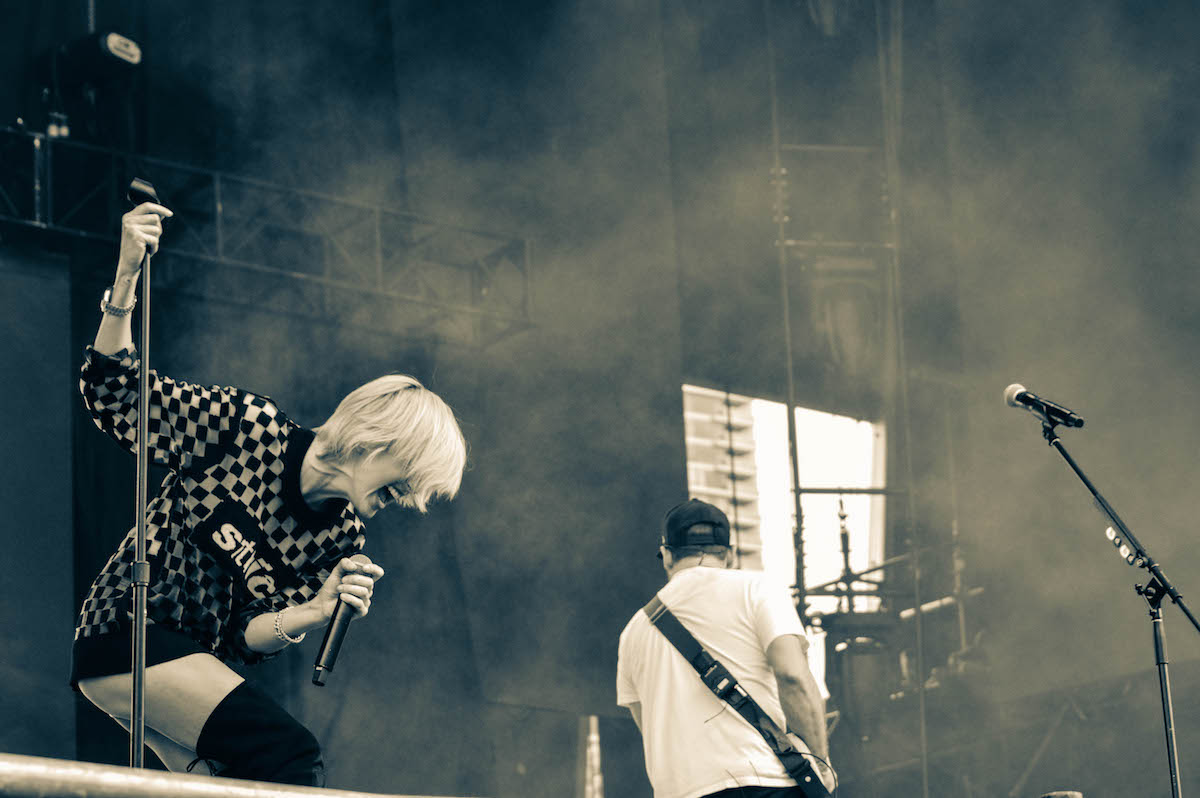 Run the Jewels: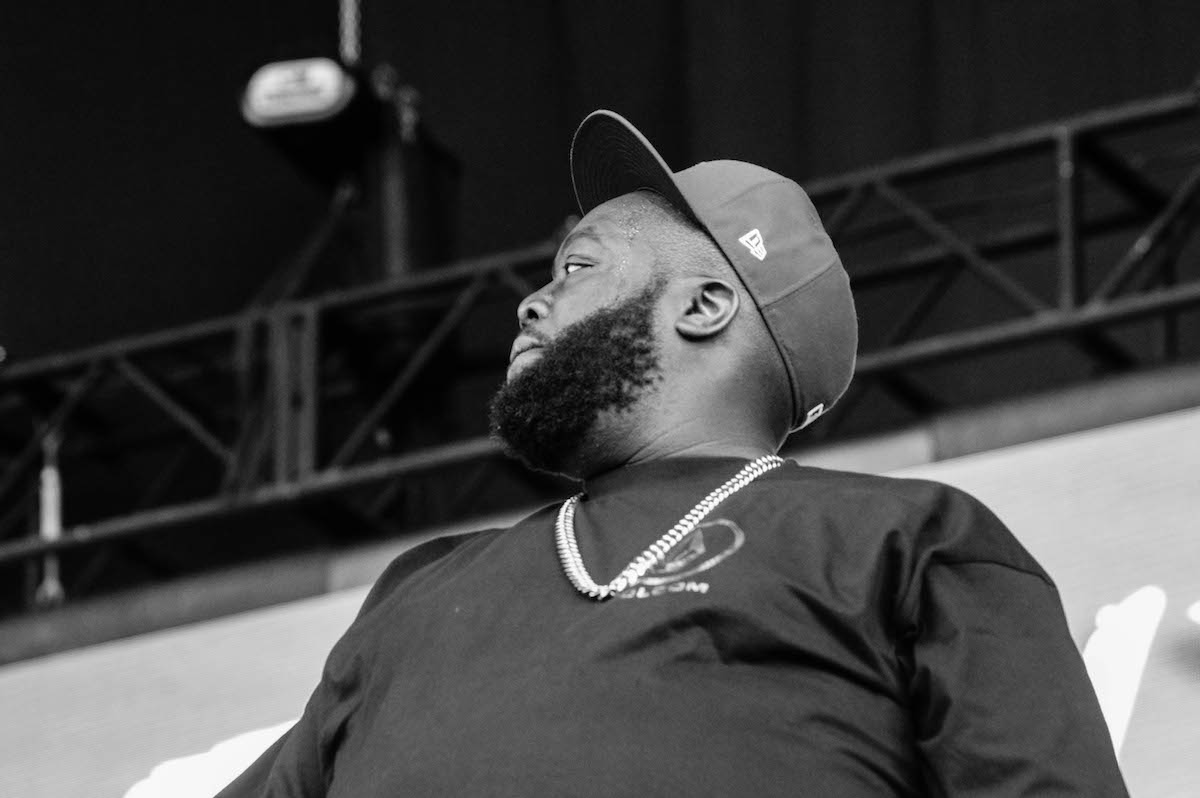 A massive crowd gathers at the Grant Park stage for the acclaimed hip-hop act's set, coming off their latest effort, "Run the Jewels 3". Red solo cup in hand, a smug-looking LP takes the stage, followed by his partner in crime, Killer Mike, who shows Chicago pride by wearing a Cubs hat. The speakers erupt with sinister and mischievous bass, textured and banging percussion, and the hard-hitting, satirical, and socially conscious rapping of Killer Mike and LP, whose chemistry keeps their performance feeling spontaneous and delightfully unpredictable. Here's a claim: Run The Jewels are the most wholesome act to perform thus far this weekend. Hear me out. They do not take one person in front of them for granted. "We are going to do everything in our power to make this night a motherf—king blockbuster," they promise. Not only do they want their performance to be memorable, they show sincere concern for the well-being of their audience. Before exploding into their hit, "Close Your Eyes (And Count to F—k)", they lay out rules of decency, such as picking up anyone who falls in a mosh pit and not courting possible lovers by invading their personal space without consent—a gesture also present in their feminist-themed material as seen on the raunchy track "Love Again", which delivers a necessary message of sexual reciprocation and equality. "Don't violate women or we will punch you in your f—king face," they warn. Bringing a fan on stage to impressively deliver bars of "Legend Has It", Run The Jewels work their audience and deliver a booming—no—a motherf—king blockbuster performance.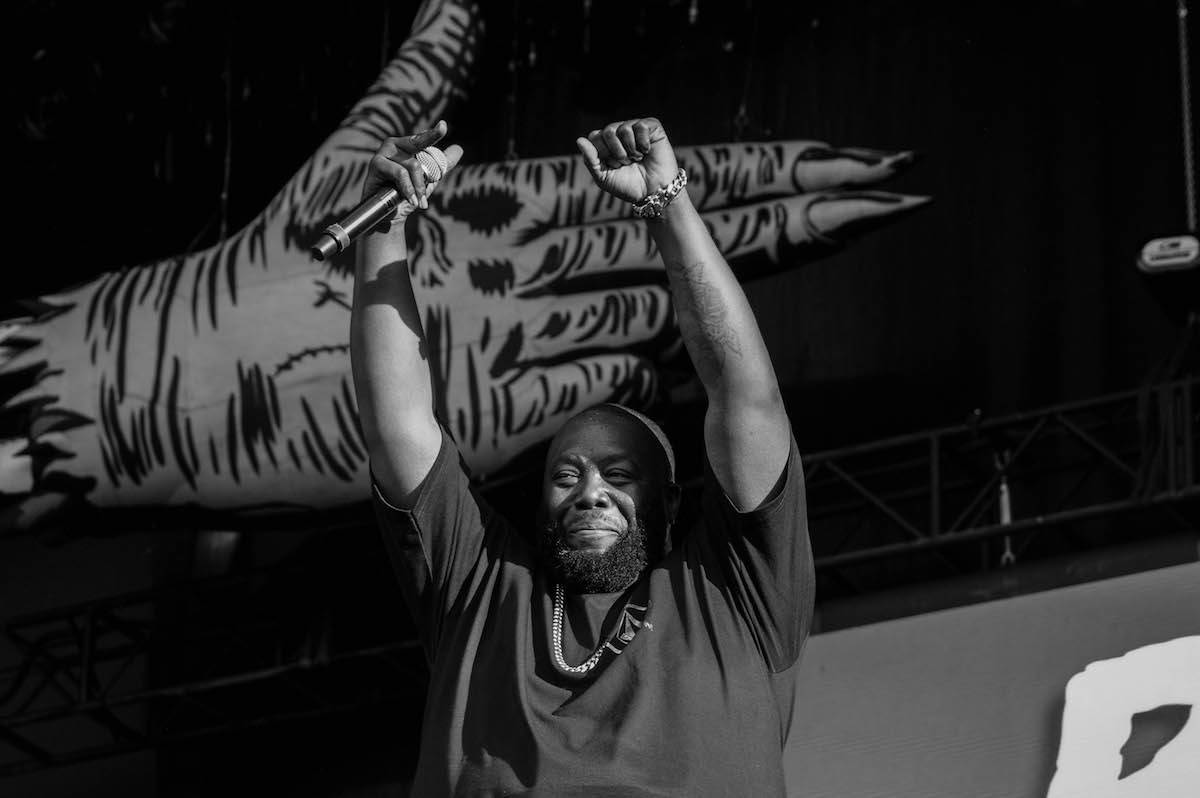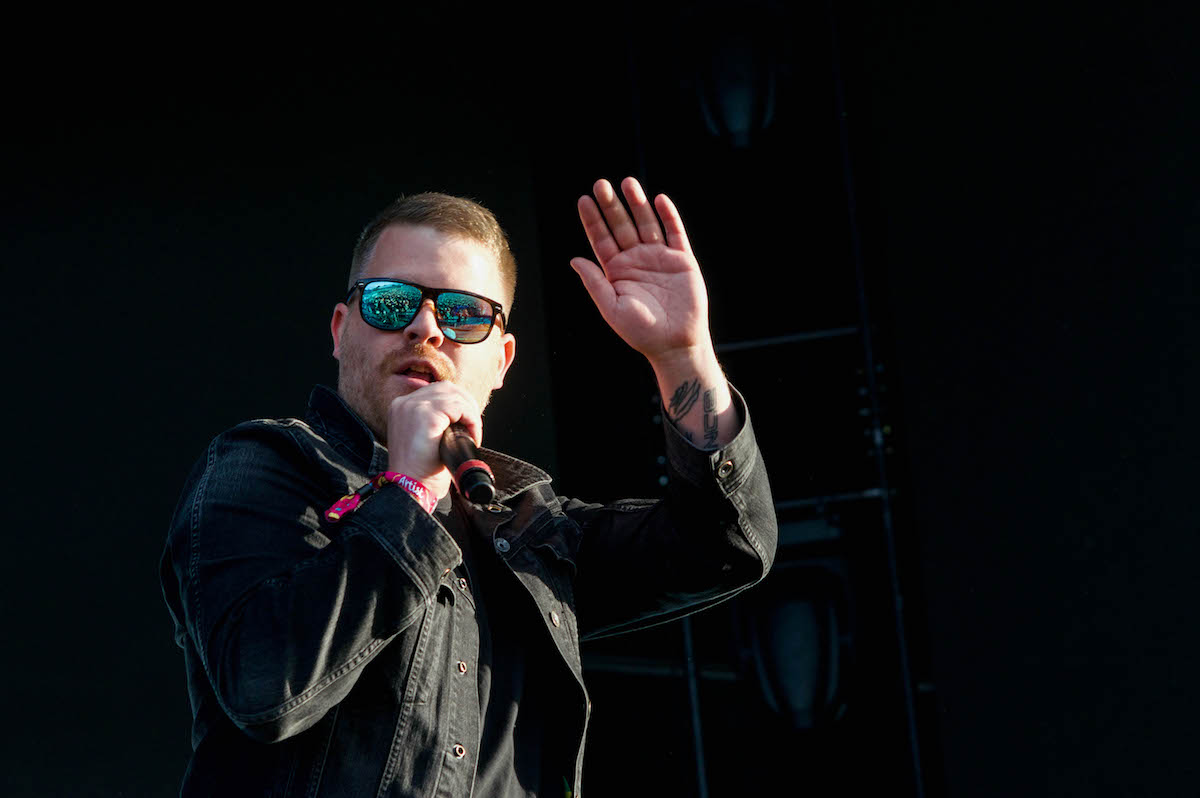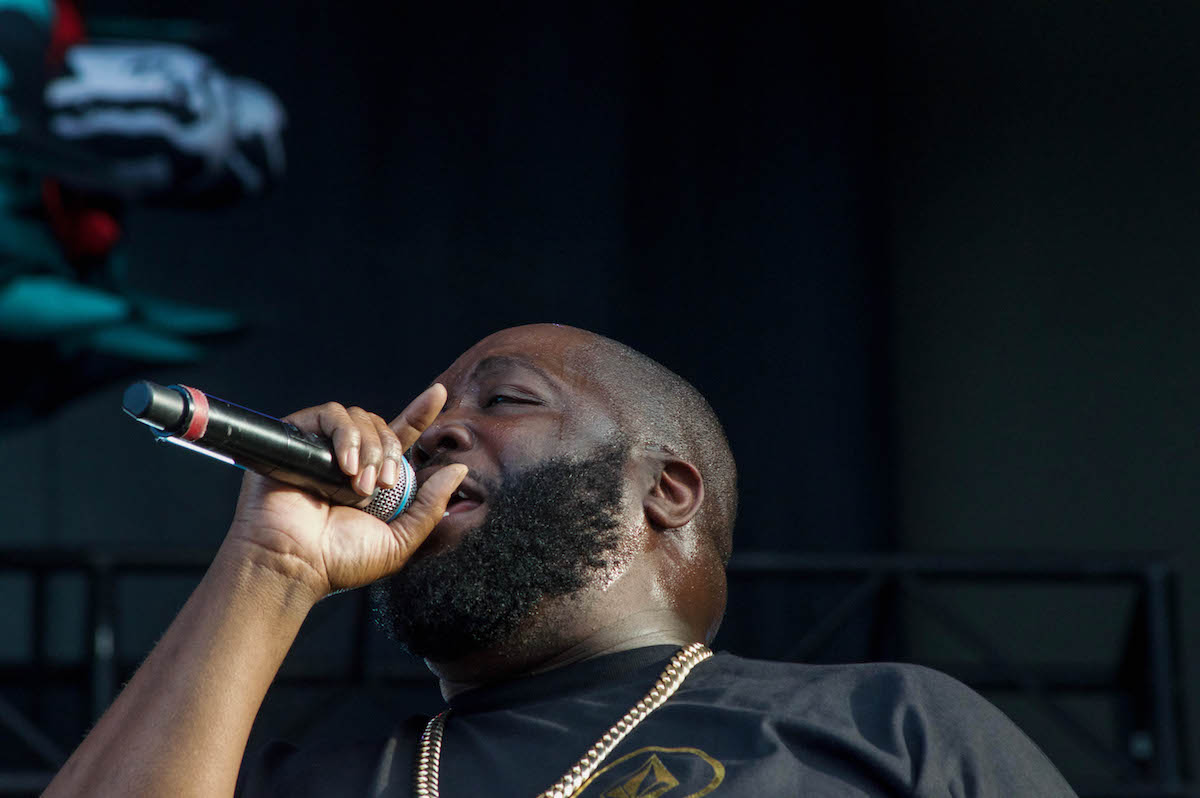 Whitney:
The sun sets behind the buildings that loom over the intimate Pepsi stage while the now cloud-free sky takes on hues of pink and orange. A loyal crowd gathers to witness Chicago natives Whitney capture the magic of the night. The twangy lead guitar and nuanced, melodic bassline guide the falsetto of vocalist and drummer Julien Ehrlich into "Dave's Song", off the group's excellent self-titled first full length album. Ehrlich's drums come in, his voice bounces with the song, and a trumpet compliments the sentimental ambience that continues through the set all while hooking the crowd into the same shared experience. Whitney's originals are deeply personal, authentic, and even regretful. Ehrlich prefaces songs with morbid quips: "alright we're gonna do a song about death," and "we have a brand new song…it's about being depressed." Lyrics like "sometimes people change" demonstrate a cynical maturity that compliments the tambouring instruments which are backed a string section. Midway through the set, Whitney bring on Chicago rapper Joey Purp to deliver calculated rhymes over Whitney's splendid sound. The sky becomes dark and the stage illustrious, with Whitney's trumpet solos acting as triumphant eulogies for their ballads. The last two songs of their forty-five minute set, "No Woman" and "Golden Days", prove to be powerfully emotional, evoking the nostalgia that hindsight so easily insists upon. Quite literally ending on a high note, Whitney bring on a heavenly singer to deliver the final lines, "I'm searchin' for those golden days," which are greeted by the roar of an audience seized by this moment that Whitney has no choice but to chase. It is a performance about a desperate search for happiness, made possible only through a painful conjuring of past memories, which suddenly seem both vitally profound and all too fleeting. One cannot help but to recall past loves, the loves that could have been, and the loves that never were. Whitney beg you to understand the importance of the present moment through sentimental regret, where they reveal that past happiness was never identified as such. Most importantly, Whitney demand the present tense, through which you can realize the loves that could be, the loves that will be, and the loves that are. Grab a friend to sing and dance with, and thank them for making you feel of tangible worth by singing and dancing even more fanatically. Hold the person in your arms just a little bit tighter and understand that being terrified simply means you're in love. If your arms are empty and no one is around you, let your heart race knowing that at any given moment, perhaps even right now, someone, anyone, or anything could meander into your life and change everything. This, my friends, is why music exists.
Blink-182: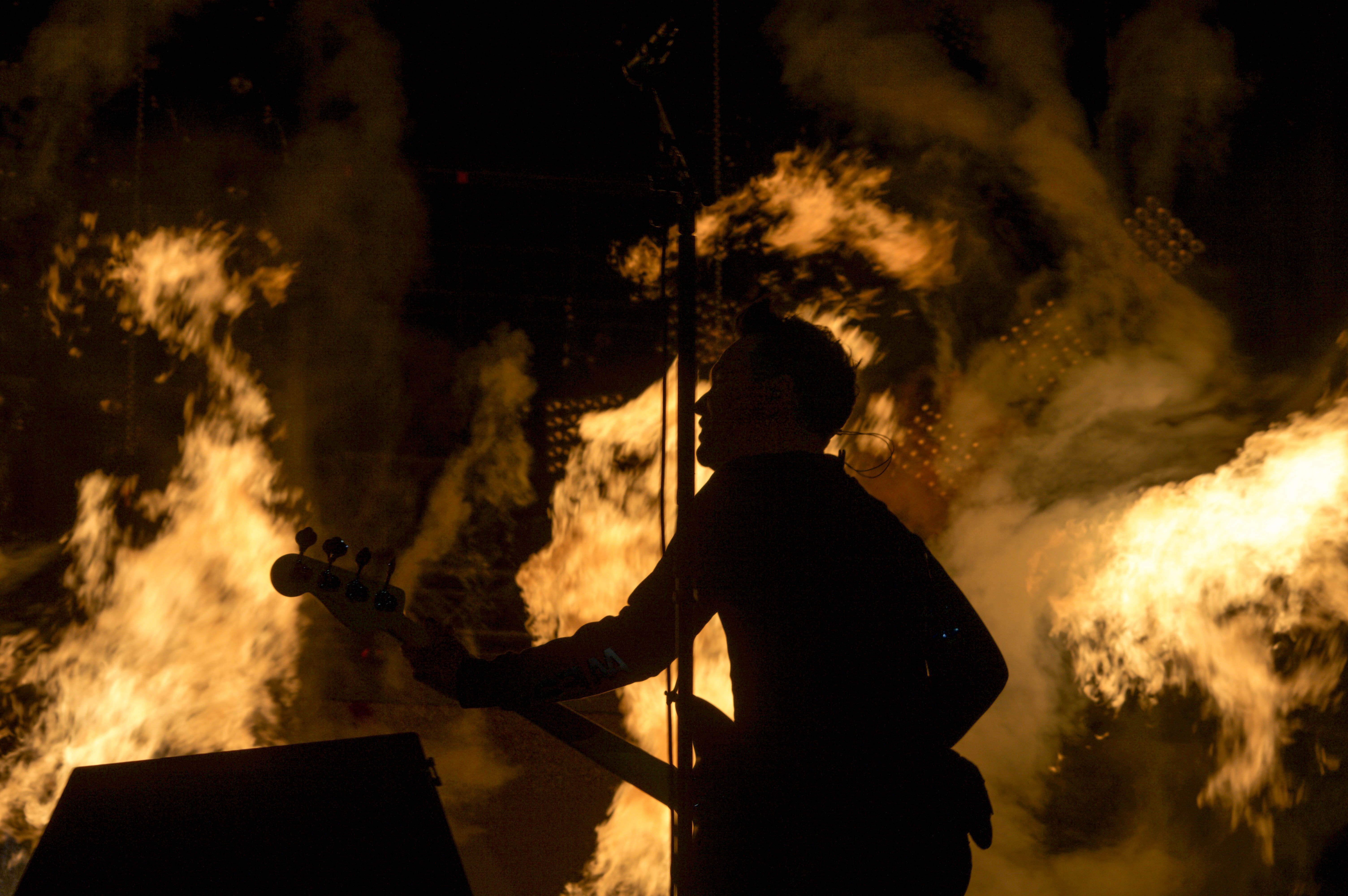 Blink-182 takes the stage accompanied by flames, fireworks, and a fierce kick drum. I'm back in middle school and having a blast. Classics like "What's My Age Again" sound just as great as they did almost two decades ago when "Enema of State" was released. Yes, the band has new music, but the response from the audience proves that they are sticking around for the hits.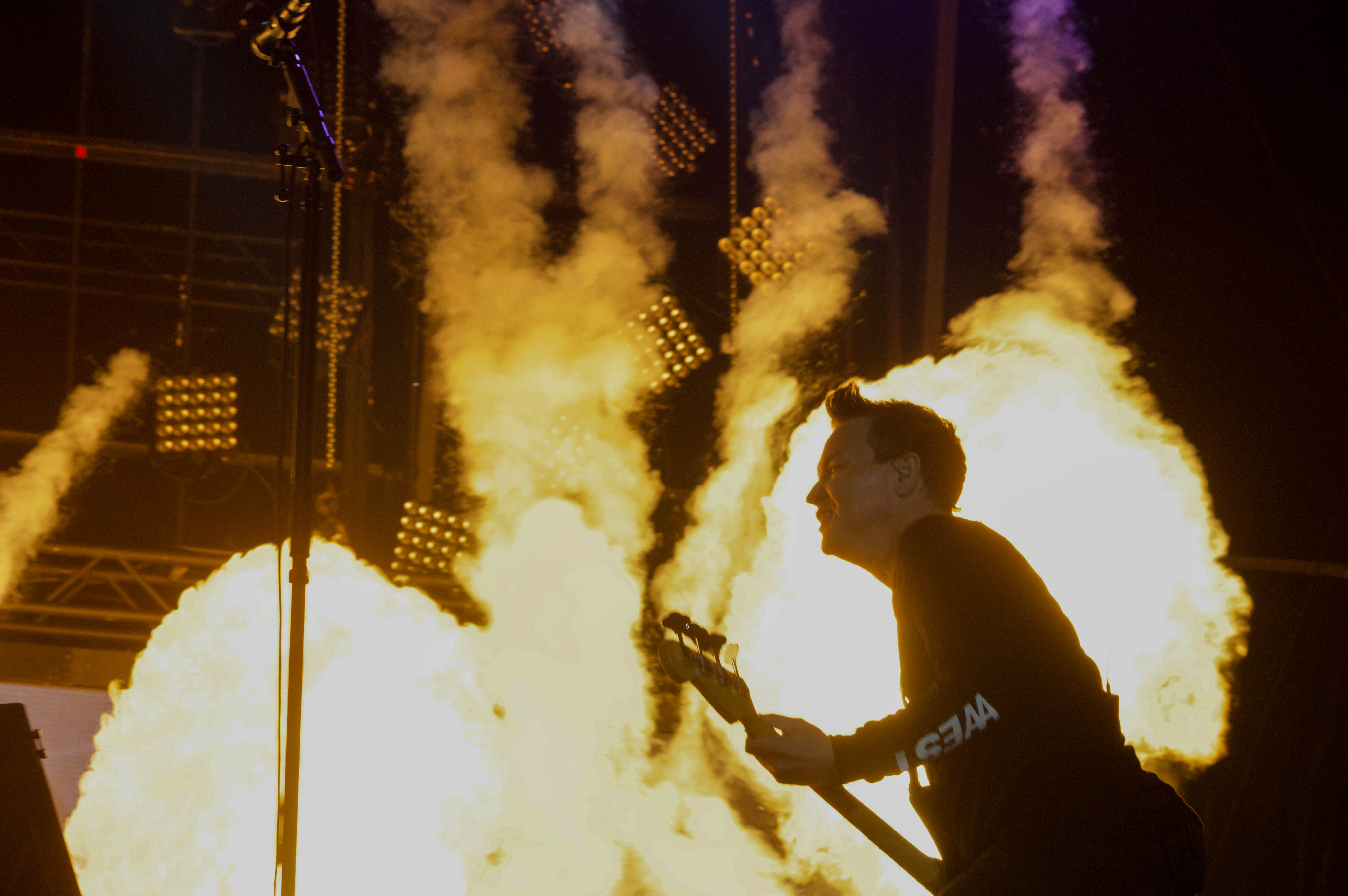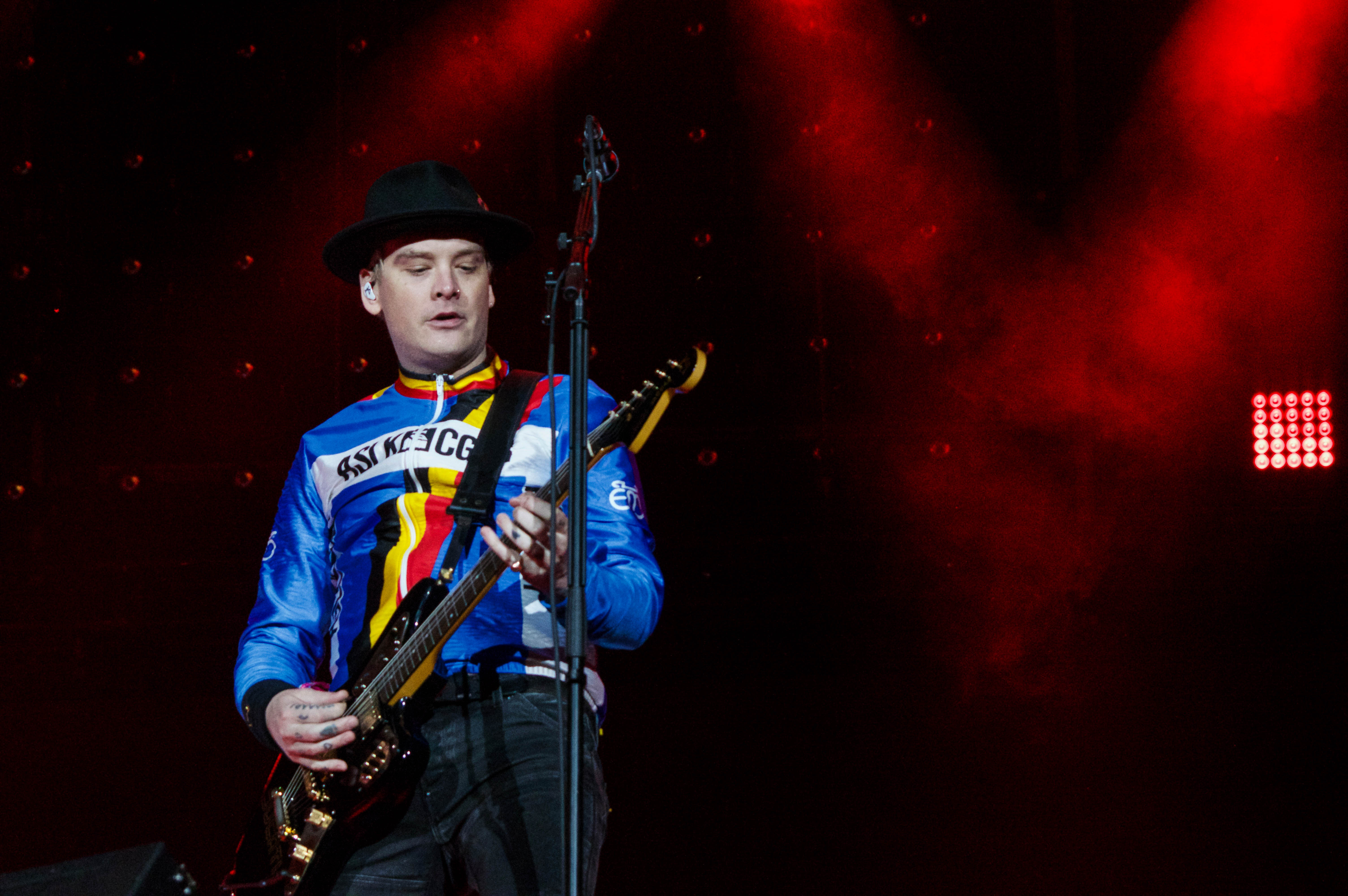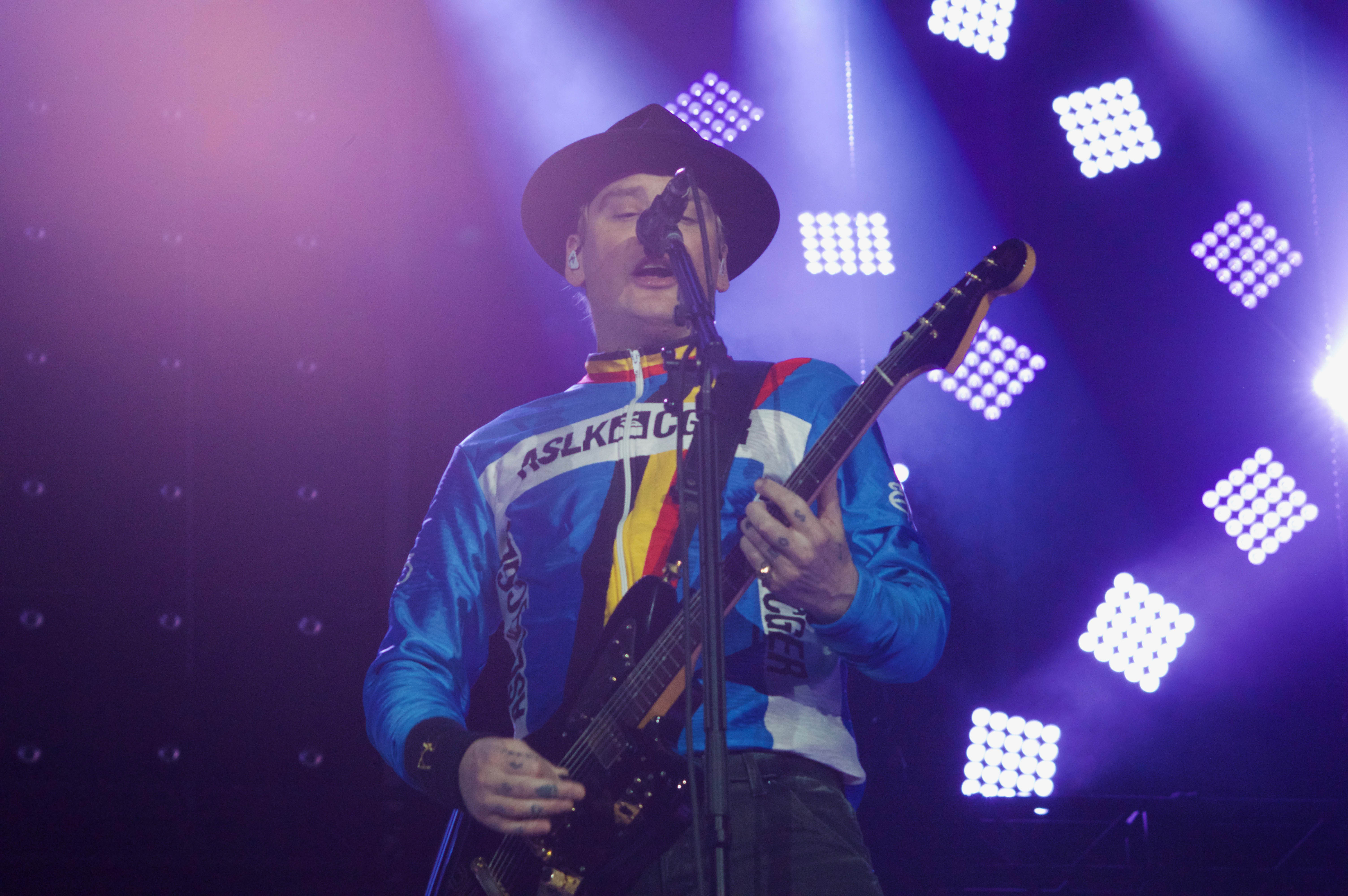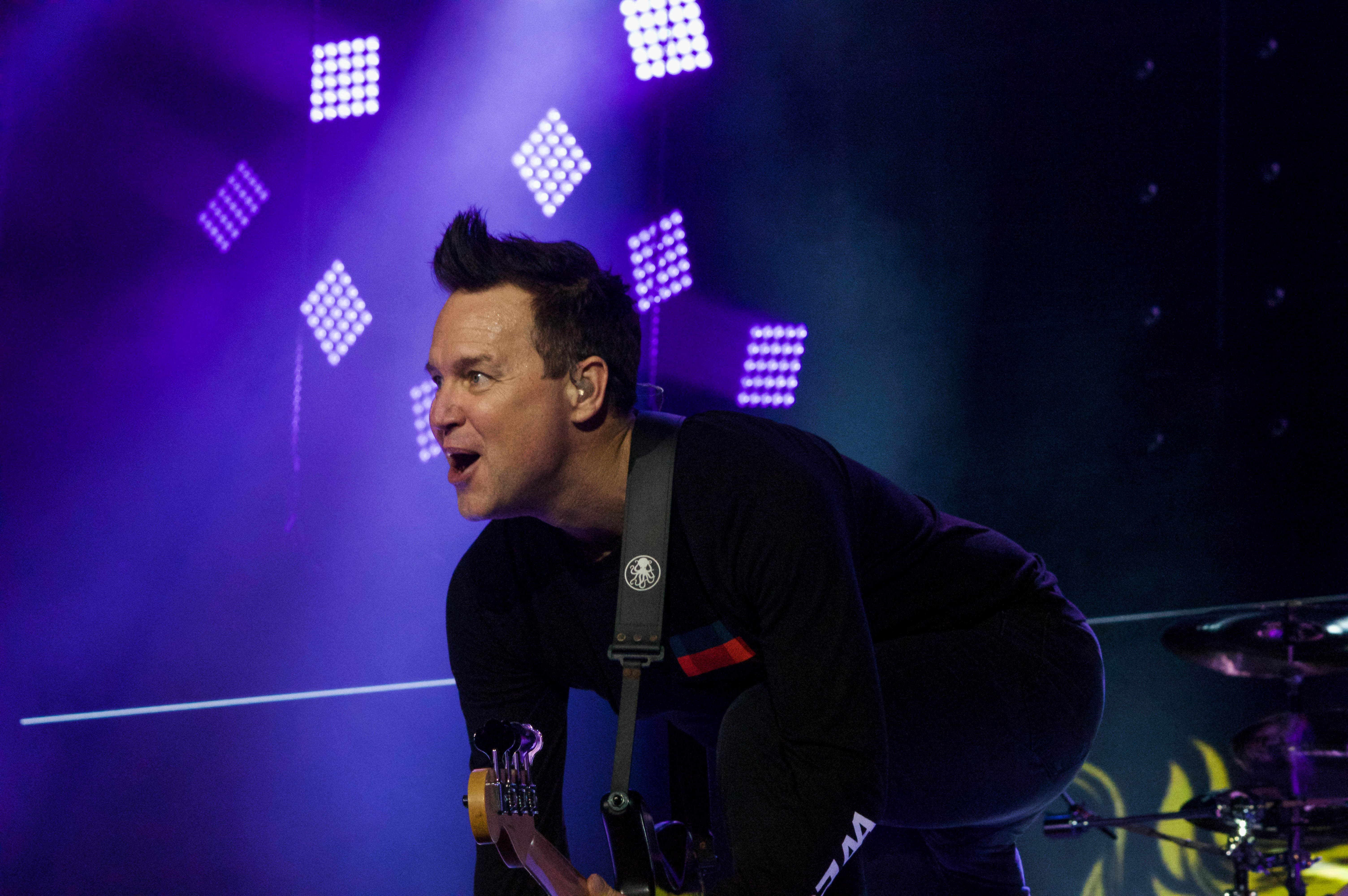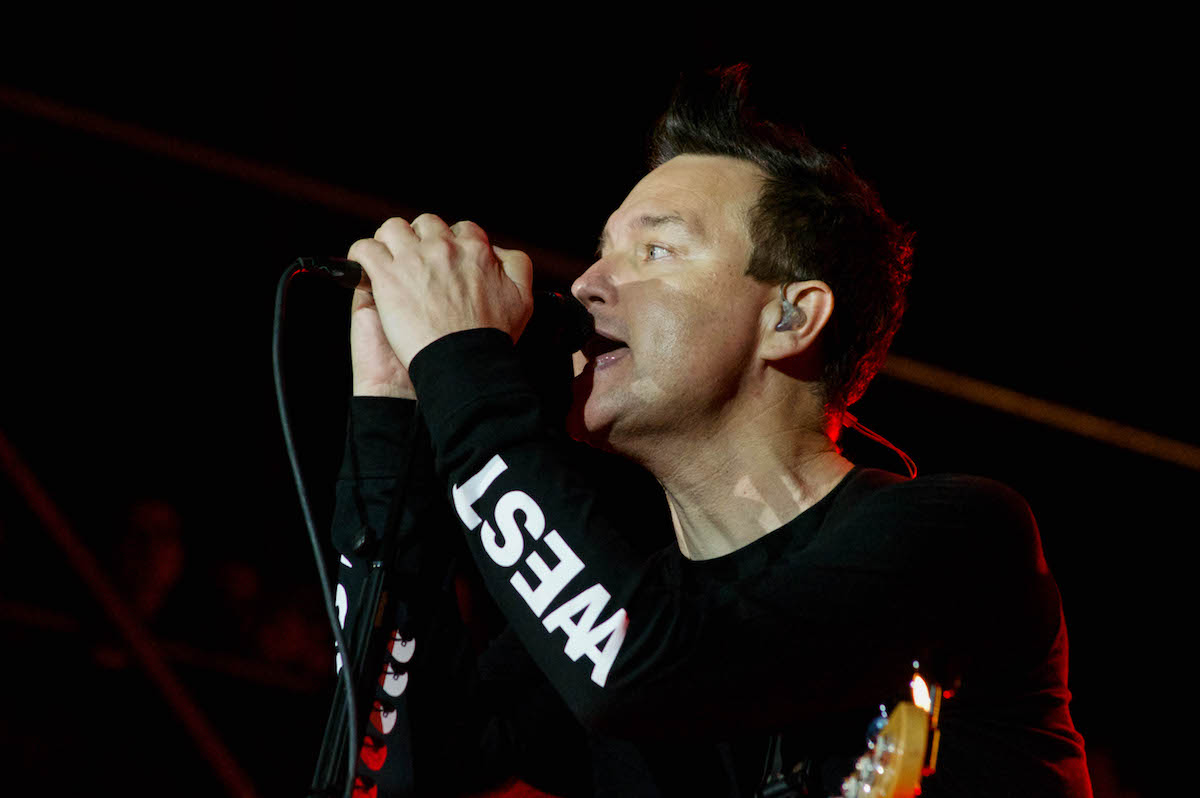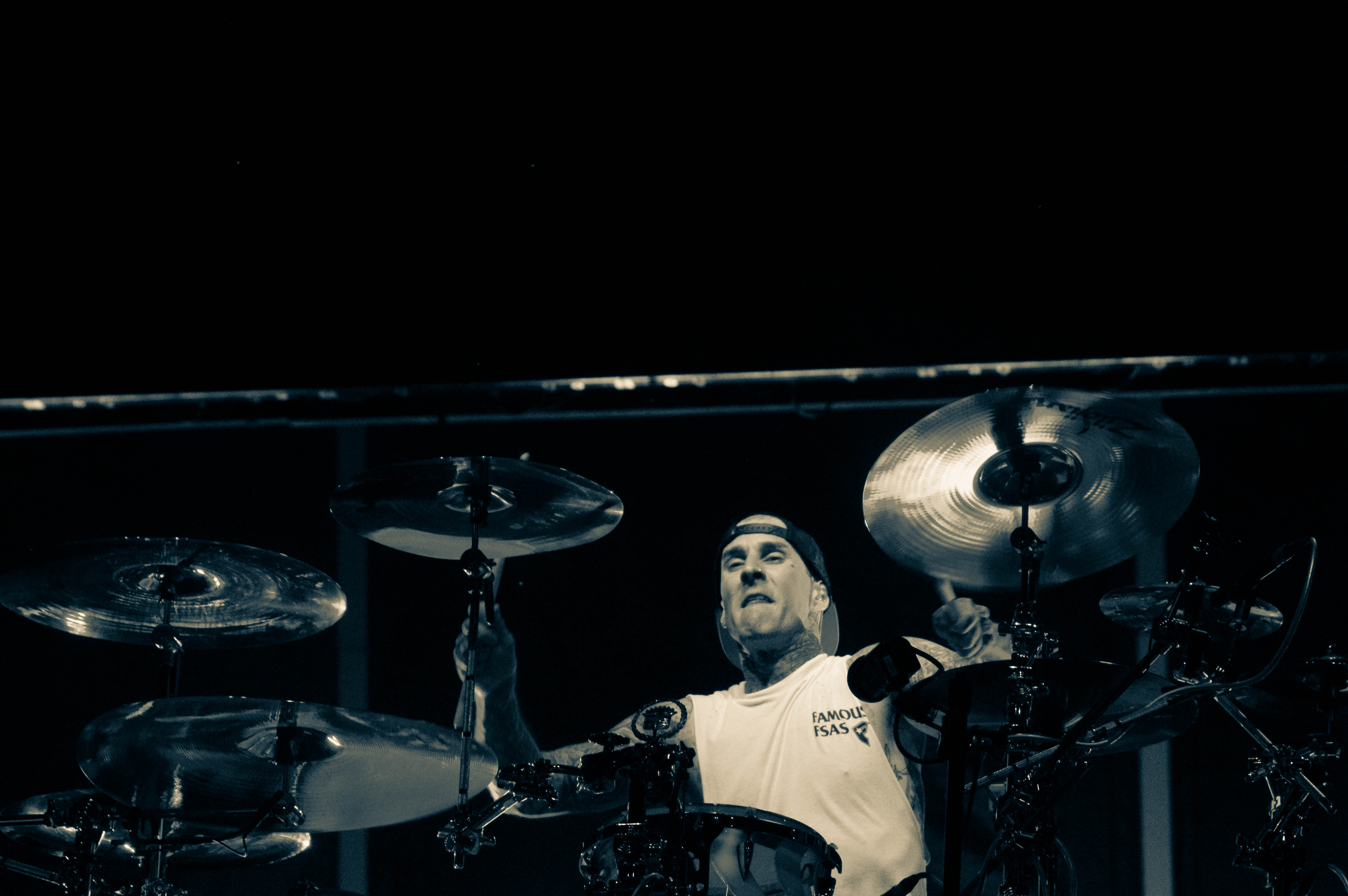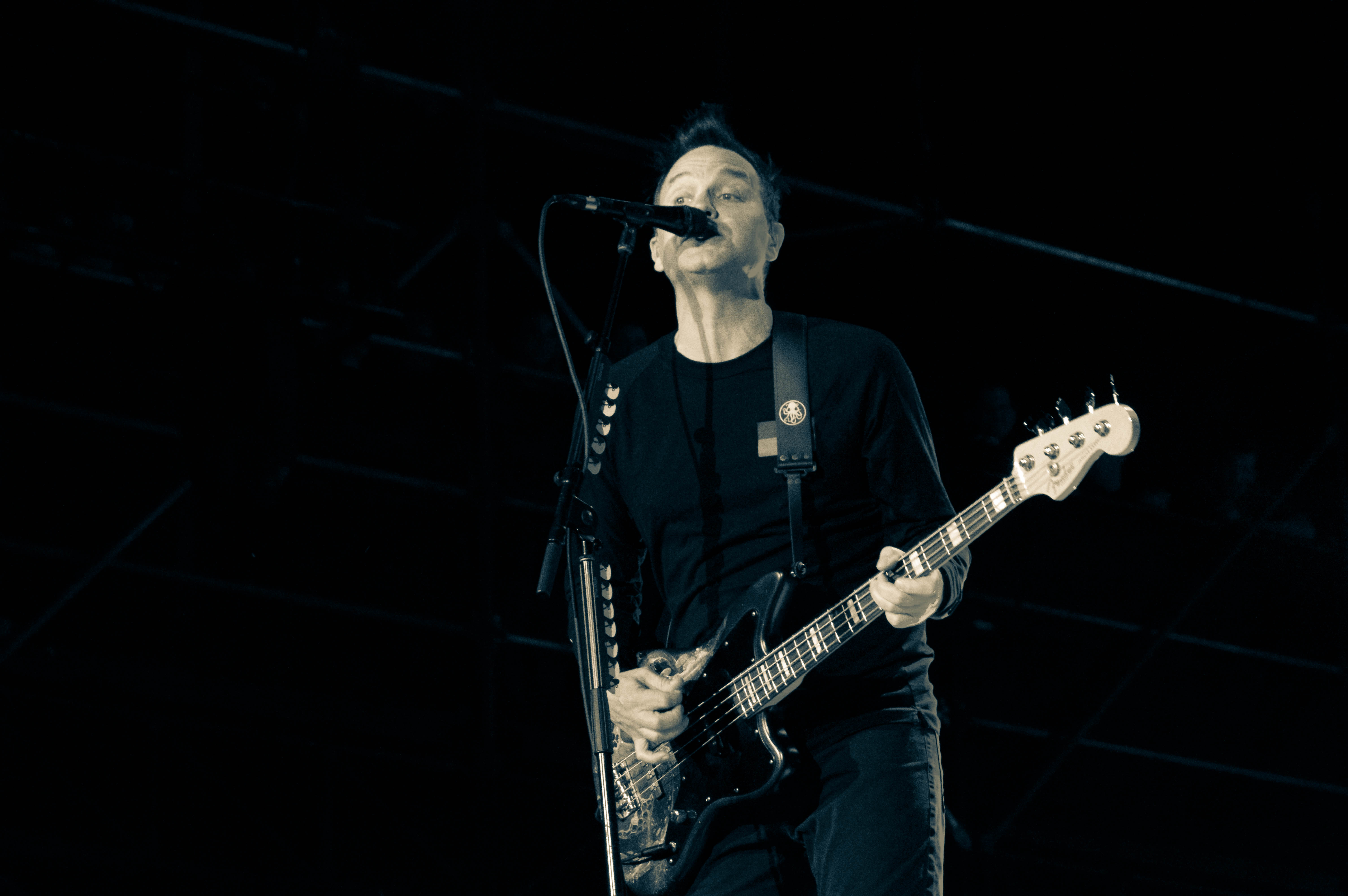 Crowds of Thursday: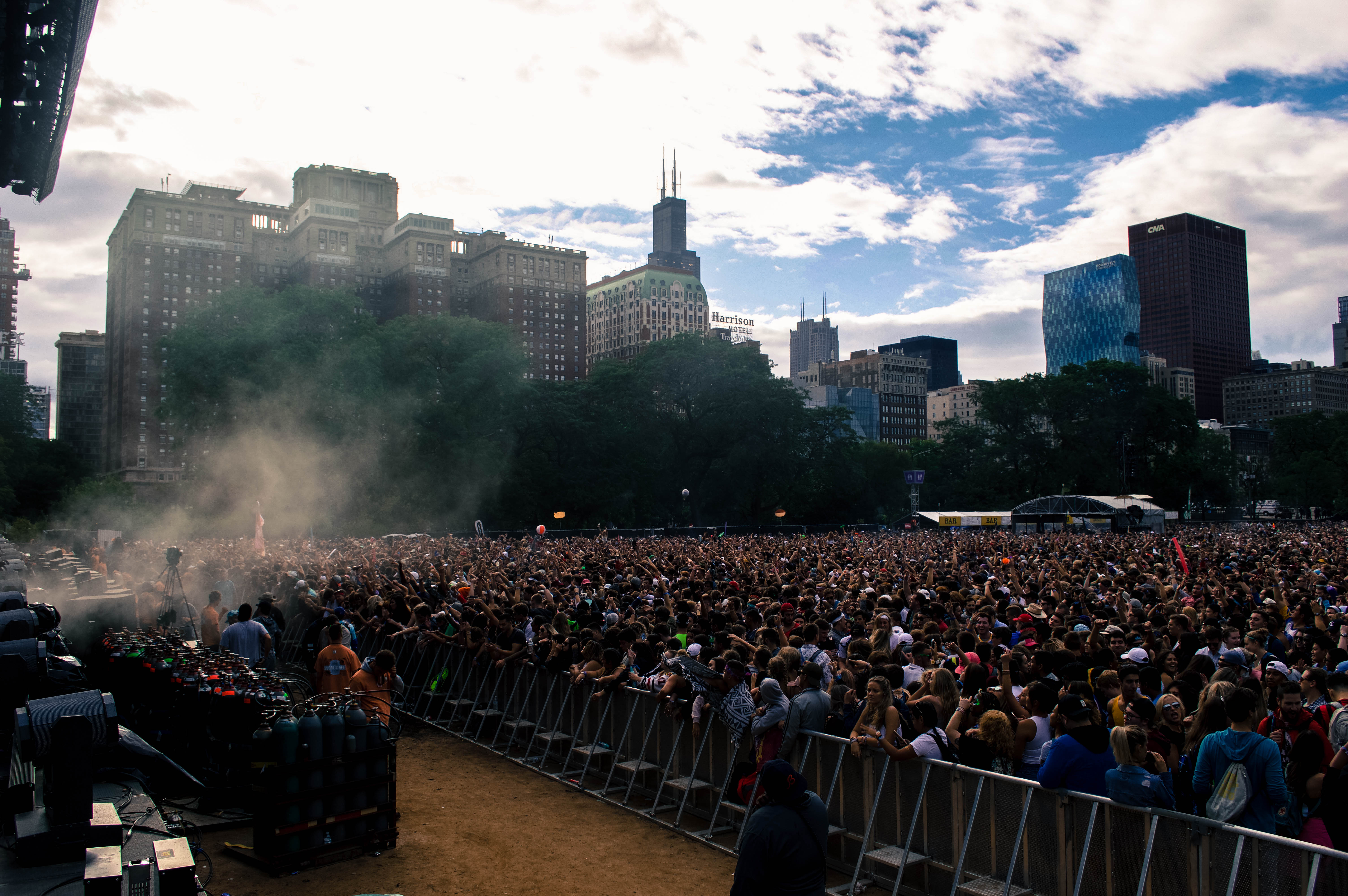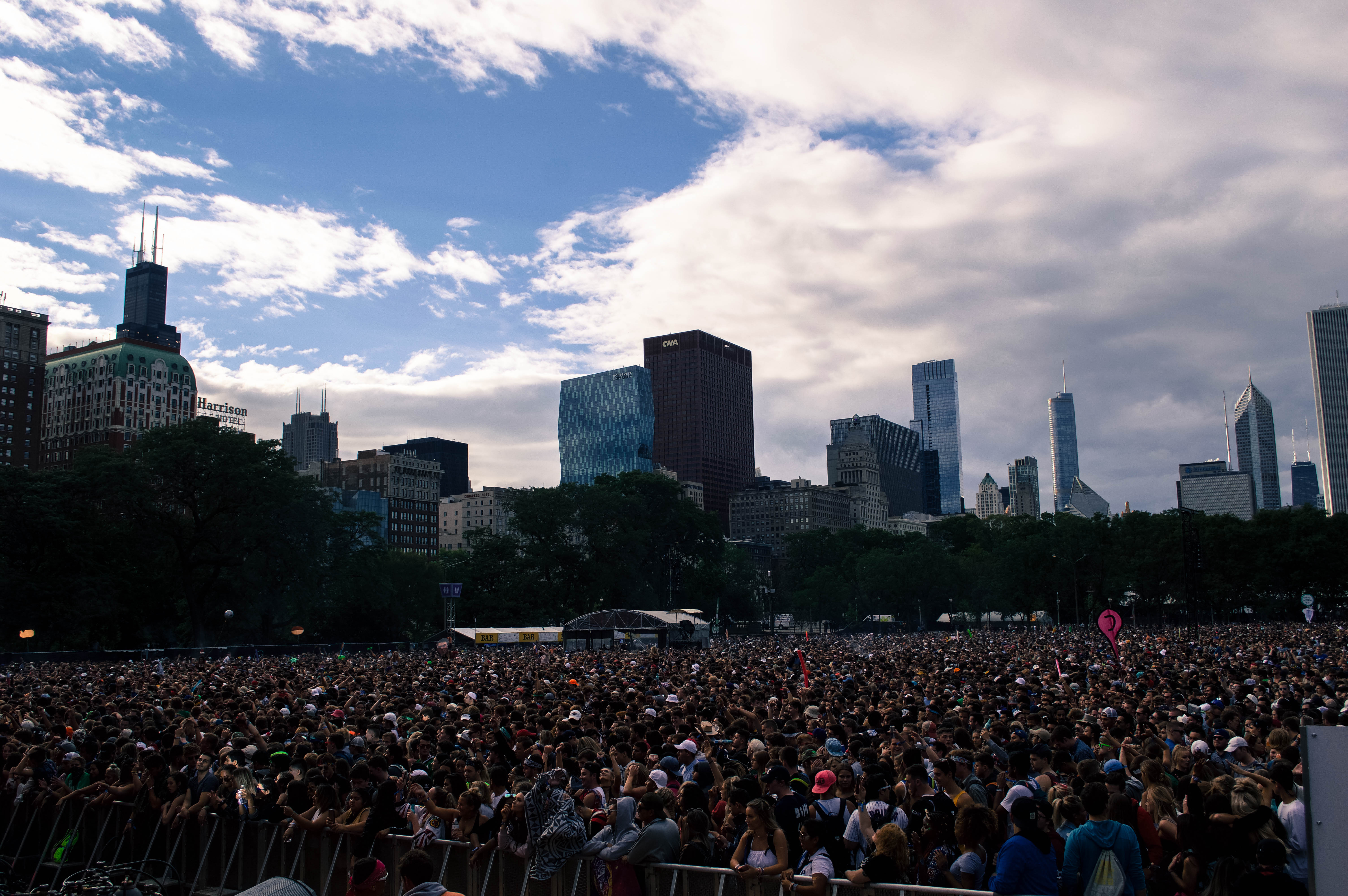 More to come tomorrow.