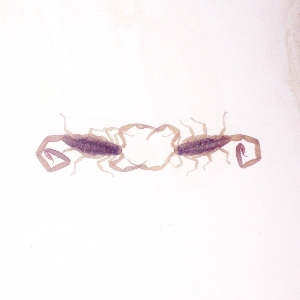 1 February 2016
The duo of Emily Cross and Dan Duzynski is pure magic. With Cross acting as the artist and Duzynski as the architect, the group known as Cross Record create landscapes that are both visionary and otherworldly. On Wabi-Sabi, the couple successfully generate something truly mystical.
Album opener "The Curtains" instantly leads the listener into the abyss that is Wabi-Sabi. Poignant (and sometimes opposing) sounds brilliantly intertwine with angelic melodies. "Two Rings" is stark and beautiful; replacing the occasional ambiguity of Be Good, with intense fragility, confidence, and melody. "The Depths" is a beautiful folk song placed inside a VHS player and made to saturate and feedback.
"Basket" takes you further into the abyss. Following the abstract lead of "Two Rings" and "The Depths," it's eternal melody holds the song together before unfolding into chaos; ending with what Cross describes as, "The sound that best represents what birth feels like."
It's hard to put into words the beauty of Wabi-Sabi. Rarely do you have an artist (Cross) so willing to go so deep and have the sonic artistry (Duzynski) to see it through. One listen to "Steady Waves" and it should be evident to anyone that on Wabi-Sabi, Cross Record have made a mystical and original work.