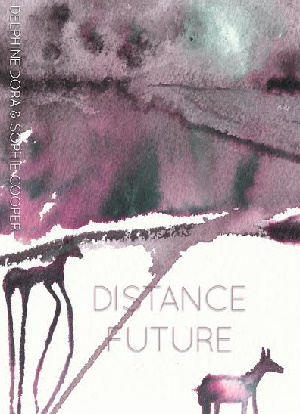 4 December 2015
French experimentalist Delphine Dora teams up with Northern England's Sophie Cooper for an album of dank, murky improvisations recorded in Todmorden Unitarian Church in West Yorkshire, UK.
Distance Future wafts in the airy drone of echo. Together, Dora's and Cooper's longing angelic voices resonate wordlessly like the wails of banshees mourning an oncoming death, blending in with the instruments rather than taking the lead. Cooper completely eschews her previous folk predilections, abandoning her signature acoustic guitar in favor of trombone and electronics, while Dora supplies krautrock-tinged organ and ominous percussion. Sounds emanate from stained glass shadows, reverberating through the church's crevices to become both immediate and distant, a ghost simultaneously stuck in the past and present.
As a first collaboration between Delphine Dora and Sophie Cooper, the results are quite compelling. Hopefully, the two will get together again in the future to deliver more haunting ethereal beauty.
comments powered by