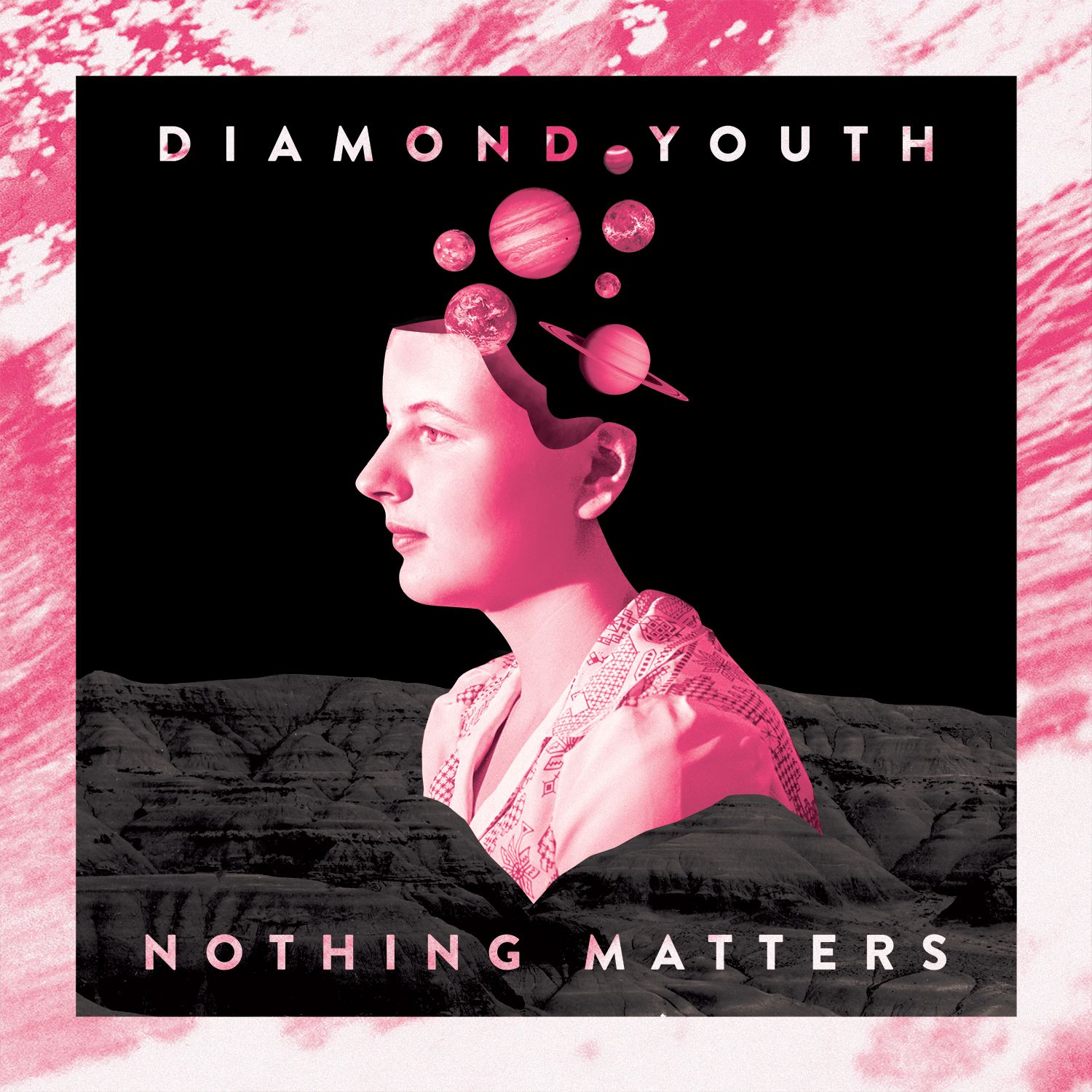 21 May 2015
Diamond Youth are Sam Trapkin (guitar), Justin Gilman (guitar/vocals), Brendan Yates (bass), and Daniel Fang (drums). Formed in 2012, the quartet calls Baltimore home, although the members of Diamond Youth are currently spread out across the country. Sharing a common background in art, design, skateboarding and music, the band has previously released three EPs, including the critically acclaimed 2013 EP Orange and 2014 EP Shake, on Topshelf Records. Drawing influence from bands such as Pixies, Queens Of The Stone Age, and The Nerves, Diamond Youth writes infectious, catchy songs that are full of sunny guitar lines, warm reverb and gorgeous harmonies.
The group's debut LP Nothing Matters, recalls the big 90's alternative rock that came in the wake of the initial grunge explosion. You'll hear similarities to groups like Spacehog, Shudder to Think, Toadies, and the aforementioned QotSA. Diamond Youth sport epic choruses, bright crunching guitars, and more hooks than you can shake a stick at. Now that I'm thinking about it, one hook might actually be more than you could shake a stick at since it isn't a material thing, but whatever. I'm owning the cliche.
This is pop music like I remember from childhood, when a good band with a catchy song could still get radio play without the assistance of multi-million dollar PR campaigns and album credits for Auto-Tune. For other children of that era, Diamond Youth make for an easy recommendation. Nothing Matters is a fun, quick listen that should do a lot to help you drown the sorrows about just how bad pop music has become.