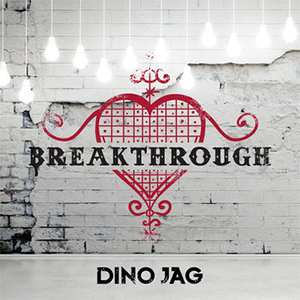 3 December 2016
A musician from Adelaide, South Australia, Dino Jag recently released his newest EP, the undeniably catchy Breakthrough. His sound is a unique mix of '70s arena rock and glam with a strident touch of 21st century modern melodicism. The EP occasionally struggles subconsciously to ride this line between classic rock and adult contemporary, but for the most part it straddles the two distinct styles effortlessly.
The strut of a song like "Two Young Hearts" is an overt nod to Ziggy Stardust-era David Bowie, while sensuous torch songs like "My Life Is Changed" is distinctly modern. Funky disco even makes an appearance on the effervescent bop of "You Make Me Feel So Good," and a harder edge power pop by-way-of The Beatles runs through songs like "Nothing But You" and the title track, "Breakthrough."
Although guilty of occasionally recycling pop tropes, the artist reworks them more into a loving celebration of the medium and genre. Dino Jag is a musician who has clearly cracked the code for pop songwriting, and he winningly replicates this formula six times over the course of the simply enjoyable Breakthrough EP.
comments powered by