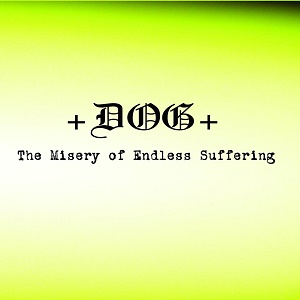 24 November 2015
California noisemongers, +DOG+ end the year with forty-eight minutes of depressive industrial sludge.
The Misery of Endless Suffering perfectly captures the ennui of existential crisis. Droning static flutters over grinding low-end hum, while rhythmic pulses emerge from churning din. Time becomes a fuzzy corridor of vibrating stasis as the tracks slowly evolve with subtlety, a metaphor for the hopelessness of being stuck in a rut with no foreseeable end in sight, just living day-to-day in a soulless existence, numb to the pain but aware that's it's there eating away at you until your life is nothing but a vapid void of robotic motions. It's running in quicksand to a rope that's just out of reach.
As always, +DOG+ deliver more than the average noise with an agonizing sequence of anguished electronics. Don't run from your emotions, embrace them, especially when they lead you to darkness.
comments powered by