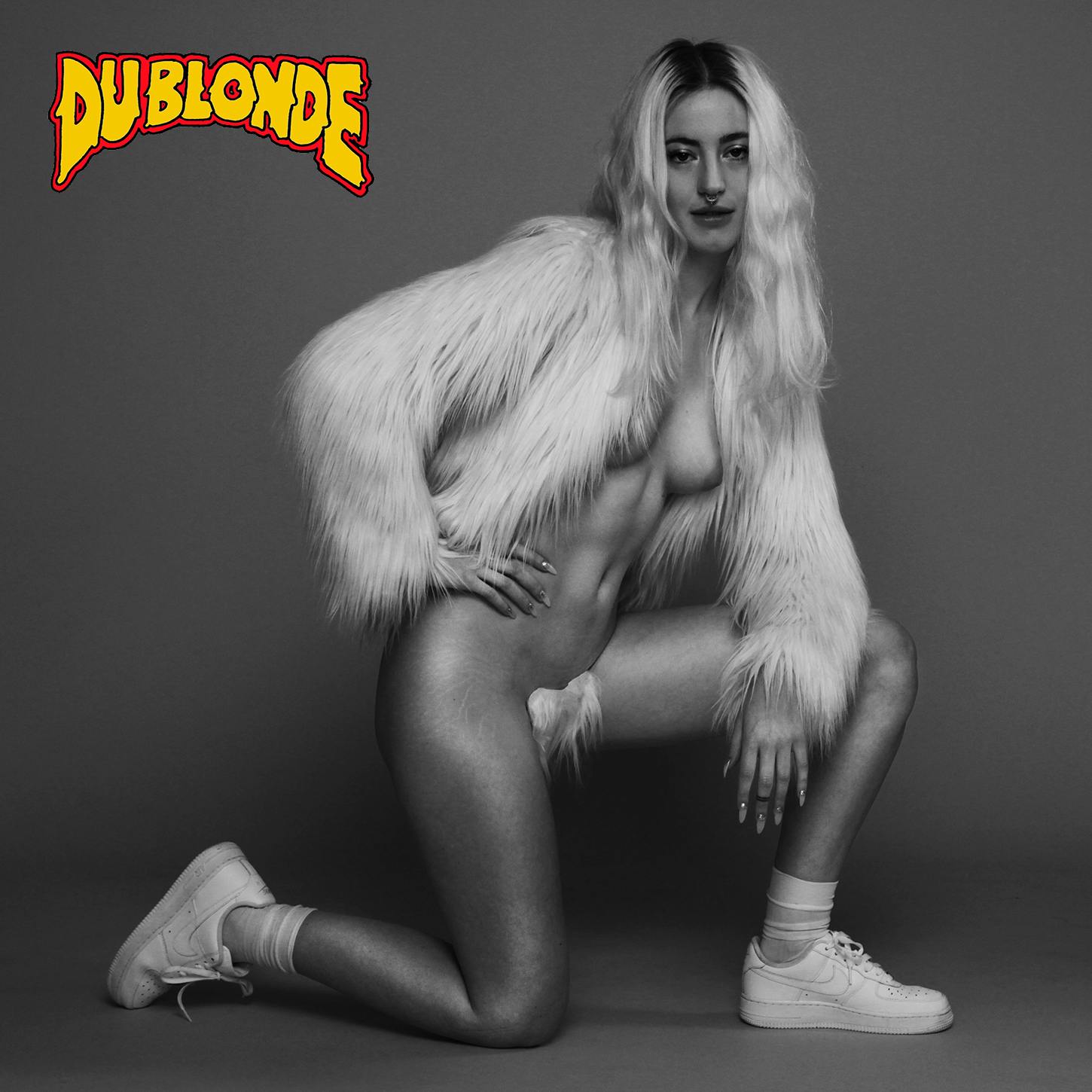 18 May 2015
Alright, stay with me here because this one gets complicated. Du Blonde is the new project/stage name for Beth Jeans Houghton. Houghton started writing songs in her teens. She first appeared in front of an audience in 2006 and issued her debut EP (a limited-edition 7") on Bird Records in 2008. She then signed with Static Caravan Records, which released the single "Golden"/"Nightswimmer", produced by Adem, and her second EP, Hot Toast, Vol. 1 (produced by Mike Lindsay of the band Tunng), both of which earned acclaim from the UK press. It was around this time that Houghton enlisted a full band to play live and on her first full-length album.
Houghton signed in early 2011 with Mute Records, releasing her debut long-player in early 2012. The album was recorded with Ben Hillier (Blur, Depeche Mode and Elbow). Yours Truly, Cellophane Nose by Beth Jeans Houghton and the Hooves of Destiny, was released in February of 2012 and reached #83 in the UK Albums Chart. Beth described writing the album in a recent interview: "I set out to make a record unaffected by outside opinions and I was happy to watch it grow in different directions. And yes, I am happy with the results; there is not a thing I would change."
In November 2012, Beth and her band flew to Los Angeles, California, to record their second album at 'The Boat' studio in Silverlake. However, after initial sessions going well, Beth became dissenchanted with the sound of the new album and the sessions were cancelled. Houghton spent the next 9 months travelling around America, always returning to Los Angeles which had by this point become her spiritual home. During this time, Beth reevaluated her musical direction, and continued to write.

"When I was a kid, my idea of being a musician came from all these big characters – Bowie, Bolan, Beefheart. I had this moment in front of all these chapters of his life: this is what I want to do and I haven't done it for all of these years. All this stuff that was really important to me in the beginning, all of the creativity, emotional expulsion, I'd just lost all of that. It was such a sad moment, but also good – because you can't change it unless you realize."
-Beth Jeans Houghton
Beth finally returned to the UK in September 2013 with the intention to begin the sessions for her second album, this time as a solo artist. With Welcome Back To Milk, Houghton has taken the moniker Du Blonde and with it has come a tidal wave of angry goodness. Produced by Bad Seed Jim Sclavunos, this new outing eschews anything related to her former identity as a folkie singer-songwriter in favor of straight up raw aggression. It is the kind of transformation upon which legends are built. Sorry, I can oversell like a motherbitch sometimes. This new LP does show a marked positive evolution in Houghton's sound however, thanks to a little well-placed 'fuck you'-ism.
"What am I pissed off about? In no particular order: the free wheeling judgment of faceless accusers online, every man and his dog giving me advice on how to live my life, what to wear, what not to say, how to write songs. Being asked if I'm on my period in business meetings. Being told to 'just deal with' misogyny. It's clear that the message for young girls, in music, business and relationships, is still 'shut up, do what you're told and be thankful'."
-Beth Jeans Houghton
You might find songs louder and faster, but I will wager that it will be difficult to find a song with more raw anger than Welcome Back To Milk's opener "Black Flag". Past Houghton's laser sharp lyrics, this one sports an absolutely crushing guitar line that it at once reminiscent of Dinosaur Jr. and The White Stripes. This is followed by "Chips To Go", a song that would have fit in nicely on just about any 'riot grrrl' album I can think of. But, it is overly reductive to construct a narrative about this album that is solely about being mad about stuff.
I would argue the the strongest moments on Welcome Back To Milk are actually those that are the least heavy. When Houghton opens up the arrangements into more playful areas, like the ballads "After the Show" and (my personal favorite album track) "Hunter", her vocal performance shines over all that mad. Above all, Beth is a really great singer and songwriter, which could get lost in the shuffle of PJ Harvey comparisons and talk about feminism. This isn't just a statement about inequality, it's great music. You can go just about anywhere to find examples of the angry lady striking out against the patriarchy. What makes Du Blonde special is that there is serious talent crafting the message.