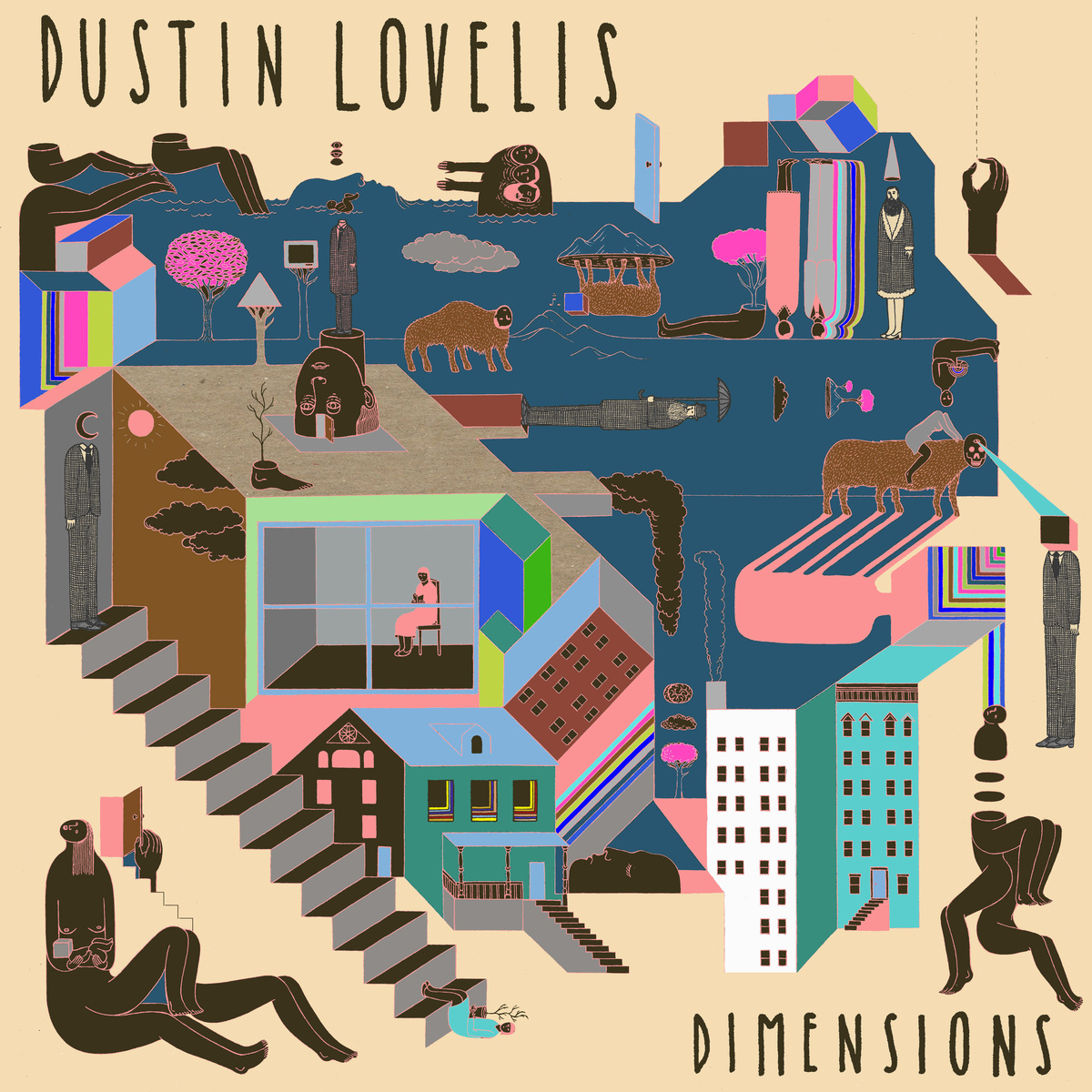 19 May 2015
The term 'psychedelic' can mean just about anything these days. Throw a stick and someone will have written a trippy song about flying sticks before it hits the ground. The meaning of the word can change just depending on where you are standing. In San Francisco, it means the dark, hazy sludge of Thee Oh Sees or Ty Segall. Up in the Pacific Northwest, you're talking about more playful variations from Wooden Indian Burial Ground or Blitzen Trapper. While the San Franciscans have whole-heartedly embraced Syd Barrett and the Jesus and Mary Chain, the Brits have taken to the psychedelic folk of John Martyn and Fairport Convention, evidenced by Laura Marling and Robin Adams. Further out in Europe, you have Junip or The Amazing toying with elements of kraut rock. In New York, I think it just means you listen to a lot of Joy Division alone in a small dark room.
Just this week, I will have written reviews for new albums from Thee Oh Sees, Psymon Spine, Talk In Tongues, and Diamond Youth; all playing very different music but all undeniably descended from early psychedelic influences. Dustin Lovelis is yet another voice in that crowd, but an important one. With his first solo record, Lovelis nods to the psychedelic power pop of The Beatles and even later Paisley Underground acts like The Three O'Clock.
Composer, performer, and multi-instrumentalist Dustin Lovelis has been busy crafting songs in his coastal birth town Long Beach, CA. Since Dustin's late teens, the Lovelis has toured the globe with a myriad of musical outfits, including The Fling (Dangerbird Records) as primary vocalist and songwriter. Taking a break from touring and the music business, The Fling went on hiatus with no concrete plans to continue. Fortunately for his fans, Dustin couldn't stop writing songs and returns with an ambitious debut solo effort Dimensions, out this week on Porch Party Records.
Lovelis recorded Dimensions at Elliott Smith's former music home New Monkey Studios. Elijah Thomson of the band Everest is on bass and produced the album, and prolific composer and session player Frank Lenz (Pedro the Lion, The Weepies, Richard Swift) took over the drumming duties. After two days, the basic tracks were finished. A few more instruments and vocals were added, and Dimensions was complete. As fans become anxious to hear the new recordings,
Perhaps most striking about Dimensions is the fact that Lovelis eschews the modern psychedelic aesthetic by refusing to allow studio effects and filters outshine the songs and performance. Too often, you can barely understand a lyric or enjoy an individual player because the whole album is filtered in one giant mess of fuzz. Dimensions successfully walks the fine line of lo-fi production as a background to the songs themselves. Rather than a Syd Barrett-influenced collection of lyrical wank, these tracks put a spotlight on some absolutely fantastic lyric writing. While Dustin is clearly in control of the proceedings, he also thankfully steps out of the way to let drummer Frank Lenz shine in several spots on the album, and particularly on the title track.
While there will certainly be a lot of comparisons (and rightly so) between Dimensions and Sgt. Pepper's-era Beatles, I believe the quality of these songs and Lovelis' approach in the studio also closely align him with an artist like Father John Misty. Everything on this outing is in just the right balance. The abundance of hooks throughout the songs will have you signing along in no time at all and the wonderful lyrics will bring you back for further listening. There is a lot of (good) psychedelic music coming out this week. But, the strength of Dustin Lovelis' songwriting and his confidence in it make Dimensions an easy recommendation.