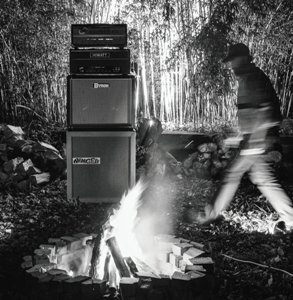 18 January 2016
Under the moniker of Expo '70, Justin Wright has so far produced over 40 releases of transcendent solar music. His newest release Kinetic Tones, takes his project one step closer toward harmonic infinity. The LP (recorded on reel to reel with no overdubs) takes on the role of ancestor to the patriarchs of kosmische musik.
Over the four tracks spanning Kinetic Tones, you get a sense that Wright understands the precise environment his music needs to create in order to be most effective. "Static Harmonic Pendulum" opens with heliacal drones that are amplified by flared textures. "Eidetic Memory" overlaps somber repetitions with Göttsching-esque leads. "Ascension From Dusk" takes all the aforementioned ideas and integrates them into one beautifully aware piece.
Kinetic Tones is a glaring example of the talent of Justin Wright. While it is true that some sounds found on Kinetic Tones expose the history of Expo '70, you can be assured that Wright is merely an ancestor and not a plagiarist. Kinetic Tones breaks new ground on a musical genre that has never been clearly defined and with Wright's help, never will be.