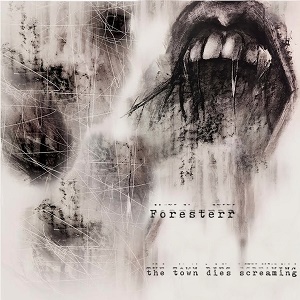 1 February 2017
Holbrook, Long Island's Foresterr brave the fashion punks, cover bands and emo-kids-who-think-they're-hardcore dominating their local scene with an uncompromising brand of spastic noise rock.
The Town Dies Screaming hearkens back to the '90s heyday of labels like Touch & Go, Amphetamine Reptile and Dischord, while drawing a very distinctive cue from Rye Coalition's relentless song structures. Intricate leads race over heavy, syncopated rhythms with the lead vocals shouting in a tough, controlled shout. Throughout, shades of The Jesus Lizard, Shellac, Halo of Flies and Fugazi crop up like locusts over dying fields. Even when things turn slightly emo on "999 Barrel," those tightly controlled vocals bring to mind more A Perfect Circle than Hawthorne Heights. It's a surprising delivery from an environment that goes out of its way to quash anything that strays from the norm.
Judging from their earlier material, Foresterr have come a long way in their path of destruction. You're going the right direction, brothers. Stay the course.
comments powered by