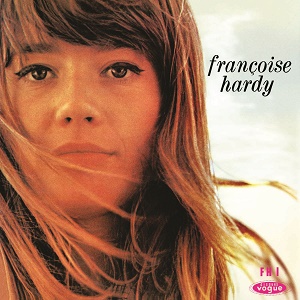 3 November 2015
Second in a series of reissues following Tous Les Garçons Et Les Filles, Françoise Hardy's sophomore French-language LP receives its first proper domestic release, restored to the original mono mixes.
Far from the scratchy rock'n'roll of her debut, Le Premier Bonheur Du Jour finds the young chanteuse growing more confident in her career. Free from the ineptitude of producer Roger Samyn, who not only stumbled through her songs, but also fraudulently took credit for them, Hardy finds the space to express herself more clearly under the direction of Marcel Hendrix, whose arrangements better accompany her unique pop compositions. Lush string arrangements now augment the songs, adding the American touch of Paul Anka and Burt Bacharach, both of whom she admired and covered, to her recordings. It's the haunting melody of the title track, the sexy gospel blues of "L'Amour Ne Dure Pas Toujours" and the wildly barbaric take on Connie Francis' "It's Gonna Take Me Some Time", aka "On Dit De Lui" that stand out, though, showing that Hardy offers much more than the typical French pop star.
Around this time, Françoise Hardy went international, not only musically with numerous contest appearances, but also as star of Roger Vadim's nouvelle vague film, Château En Suède. Hear her truly blossom as an artist, and fall in love with her gently soothing voice.
comments powered by