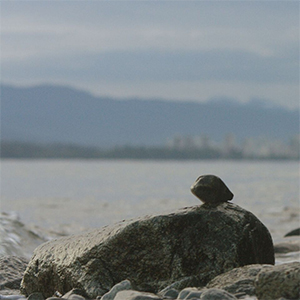 6 December 2016
A singer/songwriter currently based out of New York by-way-of-Vancouver-by-way-of-Germany, Gert Taberner is clearly a musician with a long history already and a lot of stories to bring to his debut EP, Fallen, released earlier this year. All of this travelling gives Taberner's songs a more European take on Paul Simon's world music philosophy, and in just three songs you can hear the progress of a musician beginning to find his own voice in real time.
The music here is equal parts disillusioned and hopeful, as if their singer finds himself somewhere in between the two at the time of the recording. There's a hymnal quality to the title track, "Fallen," but it's a hymn searching desperately for hope when it seems like there's no hope to be found anywhere. This cautious optimism continues itself on "In Need," the most emotionally desperate song on the EP, and it reaches its zenith on the final track, as if ordained by some upward trajectory. "Places" is easily the poppiest song here, and it is the most successfully executed example of Taberner's lyrical duality.
While Taberner doesn't as of yet have the most original of voices, it's clear from the off that Fallen contains all of the makings for one, and all that remains to be seen is where he goes from here.
comments powered by