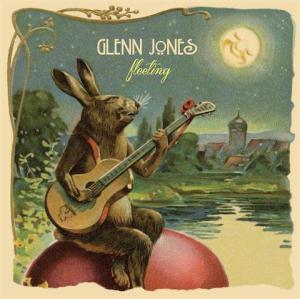 5 March 2016
Former Cul De Sac leader and guitarists Glenn Jones has done some great things with his guitar. Whether it's been working alongside John Fahey or Damo Suzuki with Cul De Sac or with Meg and Laura Baird on his solo recordings, Jones has eternally put the song and its surroundings before anything else.
His newest work, Fleeting, is no exception. It found its setting in a house by the Rancocas Creek in New Jersey with Laura Baird as engineer. With the right personnel and backdrop, Jones is unfolding some of his highest magic on record with Fleeting.
"Flower Turned Inside-Out" opens the album, showcasing Jones' charming precision. "Mother's Day" is pensive with a melody that's nothing short of magnetic. "Spokane River Falls" finds Jones switching to banjo, hypnotically memorializing his birthplace. "Close to the Ground" takes a neo-traditional route toward the blues displaying Jones' inventive tunings.
On Fleeting, each song has its own deep context, and thanks to Baird's engineering, work better than any other solo outing by Jones as a whole. As stated before, Jones puts the song and its surroundings before anything else, but here, the surroundings are actually allowed to be part of the songs. Whatever Jones and Baird experienced by the Rancocas in New Jersey, comes shining through on Fleeting.