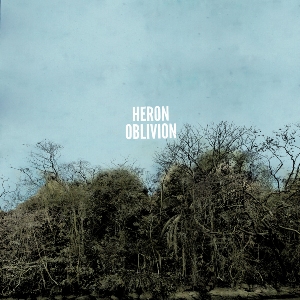 3 March 2016
If you think Meg Baird (Espers) paired up with former Comets on Fire dudes, Ethan Miller and Noel Von Harmonson in a West Coast psych band sounds solid, you my friend, are right! Throw in guitarist Charlie Saufley (Assembled Head in Sunburst Sound) and you've got some truly wild heat called Heron Oblivion.
On their debut, Heron Oblivion, Meg Baird miraculously channels the spirit of Sandy Denny, Grace Slick, and Djong Yun behind the kit while Noel, Charlie and Ethan set fire to flames all around her. "Beneath Fields" begins this scorching LP with some chilling psych that is pushed and pulled along by Baird's stunning vocal melody. "Oriar" is a blessed and burned re-imagining of Fairport Convention's Unhalfbricking, finding Baird blissfully leading the listener past the wreckage left behind by the band.
"Rama" is a sprawling 10+ minute jam with an indispensible chorus and plenty of room for the band to get in the ditch. Miller shines on "Faro," holding down the low end with command while Harmonson and Saufley reach toward solar freedom. "Seventeen Landscapes" sweeps across several Psych sub-genres before settling into a Dino Valenti dirge that just won't quit.
Given the band's pedigree, it is no surprise that Heron Oblivion is so damned wonderful. Meg Baird is the guiding light, providing sanctuary for Miller, Saufley and Harmonson to freely maneuver and take a few leaps toward the fringe. With Heron Oblivion, Baird and Co. have created a Neo-Psych classic and one of the best records of 2016.