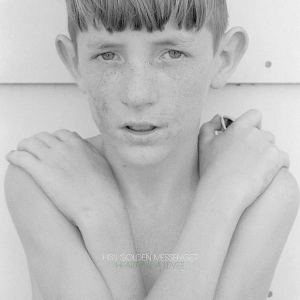 4 October 2016
North Carolina's Hiss Golden Messenger has been on the kind of hot streak not seen since fellow NC native and Hall of Fame pitcher Catfish Hunter joined the New York Yankees in '75. From Poor Moon in 2011 to Haw in 2013 to Lateness of Dancers in 2014, HGM has done nothing but become more clear eyed and full hearted. The proof is in Heart Like A Levee.
Led by black magic songwriter M.C. Taylor, HGM get celestial on the overjoyed title track "Heart Like A Levee," the moving "Cracked Windshield," and the rollicking "Say It Like You Mean It." "Like A Mirror Loves A Hammer" throws down some modern-day country funk and "Happy Day (Sister My Sister)" stands up as an exemplary soul ballad.
After years and years spent honing his craft, M.C. Taylor and his project Hiss Golden Messenger have arrived with Heart Like A Levee. Now fully ready, willing and able to satisfy their own fantasy of Americana.