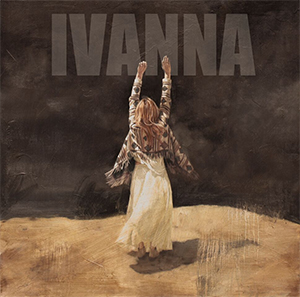 16 January 2017
Although the name IVANNA is new, the band's core is not. Existing since 2001 in various forms as both Dolly Daggers and The Modern Love, this Swedish group has dropped their indie rock image in favor of a different style influenced by Fleetwood Mac, country, and '90s pop punk. Their new album Leaving Town, released this month, is a strong testament to Sweden's national prowess in pop music, even when it's drenched in a folky twang as on "Fight Fire With Fire" and "Tuesday.".
There also exists traces of goth influences, which although not ubiquitous throughout the record, do lend gloomy, melancholic atmospherics to songs like the tempestuous "Money," and "The City," a song which could have easily found a home on one of the early records by The Cure. The band is at their best, however, when they play a stylized, poppy version of early country—like a more modern interpretation of the sound cultivated by The Go-Betweens.
Although Fleetwood Mac soundalikes are a hot commodity today, there's an authenticity in IVANNA that is rare, and it comes from an innate musical maturity the band has learned over the years in their various incarnations. 2017 is still in its infancy, but Leaving Town is already one of the year's more exciting offerings.
comments powered by