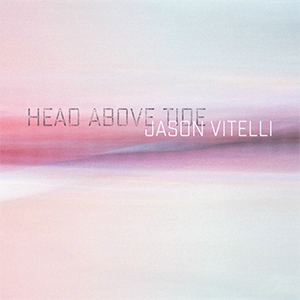 15 February 2018
Jason Vitelli, a musician and composer from Brooklyn, is about to release Head Above Tide. His third release, the album is many things for the artist—lushly produced, it can be at times extremely poppy and accessible, or it can be remarkably challenging and abstruse, defying conventions.
It's interesting that Vitelli notes composer Charles Ives as an influence, because this album truly belongs to the New York tradition of pushing conventional boundaries with angular modernism. It's a wide-ranging history, but it's the same lineage the gave birth to the Talking Heads and the No-Wave movement. While it's difficult to say where exactly Vitelli fits into all of this, it's tempting to argue that his music owes more to 20th century classical composition than any pop music.
In many of the songs, Vitelli as a subject disappears into the background while his personality remains ever present. "The Persecuted," for instance, is a skeletal, jazzy competition about marriage equality; while "Labyrinthine" uses William Styron's novel Sophie's Choice, of all things, as inspiration. It's an album that resists categorization or understanding, and it constantly morphs and evolves, often within a single song. Nevertheless, it is also an album that invites the possibility of understanding with repeated, close listening. Heaven Above Tide is out January 17th.