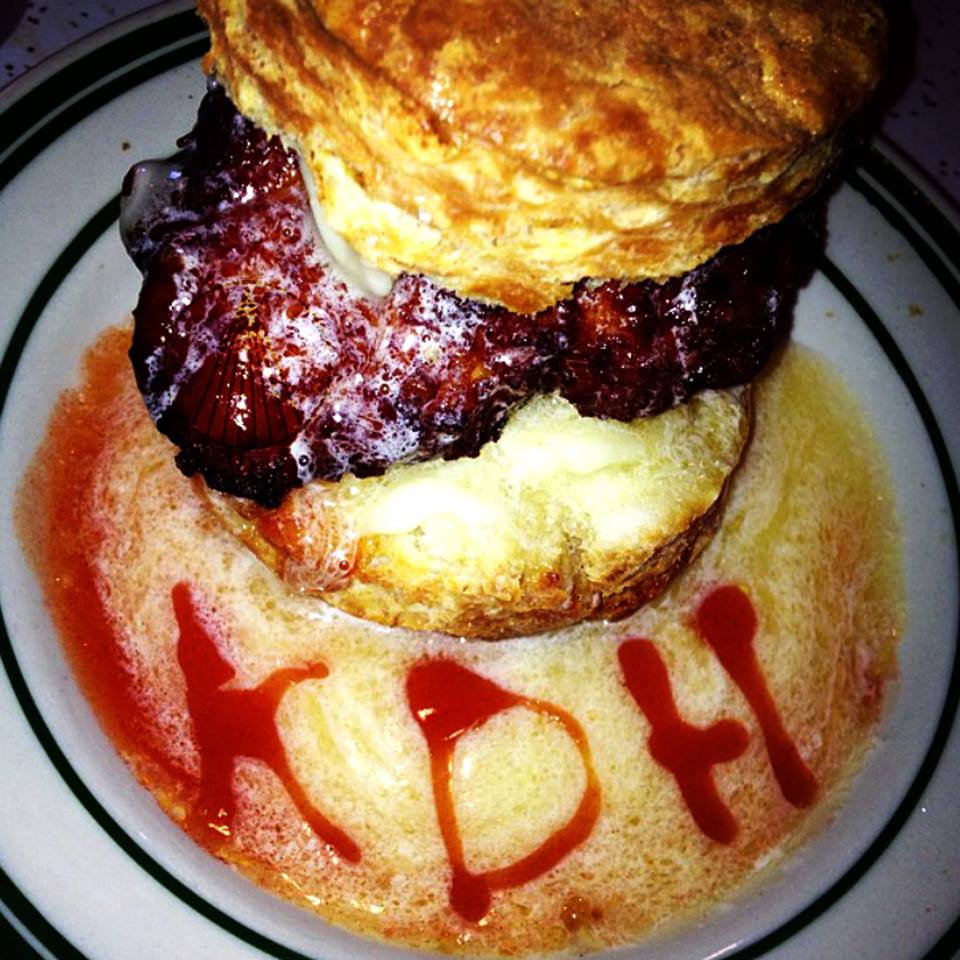 31 March 2015
I really love finding those few examples of technology and 'the globalization of information' not completely destroying our last vestiges of regionalism in music. There is just something endearing about tying a particular place to a particular sound. Like in the old days of punk, when being from New York, L.A., Minneapolis, or Boston said something about what your music would sound like. I tend not to think about it like an aesthetic choice so much as that environment putting its indelible stamp on the music.
As David Byrne explains in his great book How Music Works, something as simple as venue can have a massive impact on the art created in it. A small room with bad acoustics and lots of loud drunks leads to a singer yelling into the microphone. I would take that argument a step further to suggest that local quirks of the place you live make their mark on the art created there. You can hear Los Angeles when you listen to X. The Buzzcocks were a band that could only come out of Manchester's dirty post-industrial, blue collar environment. I still don't think you can fully appreciate The Ramones until you've walked the streets of New York during a hot summer day.
Luckily, there are still a few examples of music like that. Just think about the term 'psychedelic rock' in terms of modern music. It can mean very different things depending on where you are standing. In San Francisco, it means the dark, hazy sludge of Thee Oh Sees or Ty Segall. Up in the Pacific Northwest, you're talking about more playful variations from Wooden Indian Burial Ground or Blitzen Trapper. While the San Franciscans have whole-heartedly embraced Syd Barrett and the Jesus and Mary Chain, the Brits have taken to the psychedelic folk of John Martyn and Fairport Convention, emerging with artists like Laura Marling and Robin Bacior. Further out in Europe, you have Junip or The Amazing toying with elements of kraut rock. In New York, I think it just means you listen to a lot of Joy Division alone in a room.
Then, there is the American South. This is maybe the least discussed modern form of psychedelia. With the notable exception of strong Elephant 6 influences going on in New Orleans, from Austin to Florida there is a swath of psychedelic groups using the legacy of blues to mine extremely strong new trippy material. The result is maybe closest to what you might consider a Meat Puppets sound. Though they've adopted New York as their home, KDH play to their southeasterly roots and come up with a fantastic sound that is pure rock.
KDH (or Kill Devil Hills) is a group of four longtime friends from North Carolina; Drew Taylor (guitar), Ian Lockey (guitar), Alex Smith (bass), and Lee Hinshaw (drums). Even though they've played together for nearly a decade, the group didn't release their debut self-titled LP until 2013. This week marks the release of the band's sophomore LP, Piedmont Rose. On a first listen to the album, I didn't need to look at their bio to know they were definitely from the South.
Recorded live to tape, Piedmont Rose has the sound of a jam rock record, but like the aforementioned Meat Puppets sound, the songs are tightly arranged and have these amazing vocal harmonies that don't seem possible for a live recording; all held together around swirling blues guitar riffs that sit perfectly at the center of the mix. One listen to the album opener, "Beloved Devotion", and you'll know exactly what I mean. The group wrap those guitars in such a tight circular melody that the only way the song can end is in complete freak-out chaos…and it is fantastic.
Another nice aspect of KDH's southern psychedelic approach is the jarring lack of overbearing vocal filters and lo-fi studio effects. Thanks in large part to the San Franciscans, modern psych rock is almost synonymous with vocals that are purposely made to sound awful and hazy effects on arrangements that are more deserving of official credit than the actual performance. Piedmont Rose doesn't have any of that business. This gives KDH more freedom to toy with melody than those other band's enjoy and allows for them to record a song like "Lupa" (my personal favorite on the album). Here, you've got a great rock chorus and pristine guitar tone that harkens back to the golden age of punk in the late-seventies (think The Only Ones or late-era Celibate Rifles).
Altogether, that straight-up production of the album just allows KDH to do a lot more than their contemporaries can. I can't imagine White Fence trying an old school bar rocker like "Heaven Should" or Ty Segall trying anything as melodic as "Piedmont Rose". It is that variation from track to track that keeps Piedmont Rose moving along. It is much less work to listen to the entire album and puts the music squarely back where it should be; the world of fun.
More than just a nice distraction from the tortured, aloof songwriter and his belabored bedroom project, KDH are a band that clearly enjoy playing together. That translates to the ear and makes the album a much more enjoyable listen in the process. If we're lucky, there is going to be a lot more to hear from these southern boys in the big city. In the meantime, Piedmont Rose will provide plenty for you to enjoy today. Just in time for the summer, this is the sweaty, rockin', bluesy, psychedelic freak-out we all need. Whistlin' 'Dixie" is for amateurs.
For a listen to the band, check out The Big Takeover's exclusive album premiere here!