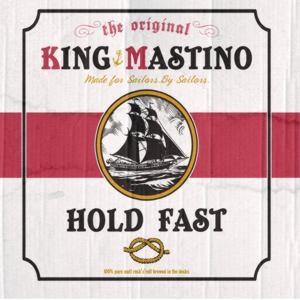 27 March 2013
Spanish/Italian label White Zoo continues its mission of showcasing the best rock'n'roll from the Mediterranean boot. This time around, it's the garage sounds of King Mastino, four lonely sailors with a few tales to tell.
While there is a sailing motif to the band, it doesn't impact the music which is firmly rooted in the road rock of Radio Birdman. There's a bit of The Humpers, as well as NYC's The Mess Around. The guitar interplay between Alessio and Mattia even recalls the exchanges between Chris Brokaw and Thalia Zedek in Come at times.
European rock is going strong, especially in Italy where there seems to be quite an interesting music scene. Thanks to White Zoo for letting us know!