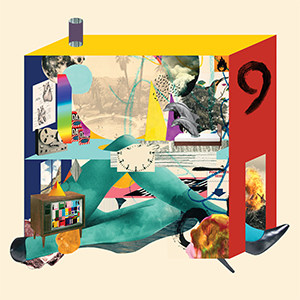 25 February 2014
Prague's indie pop quartet, Latimer House, are releasing their new album, All the Rage. Culling influences from the obvious bands one would expect from an indie pop group like the Smiths to the more unexpected like Syd Barrett, the band has crafted a wonderfully unique and fresh take on a well-worn genre.
Latimer House certainly wears their influences on their sleeves proudly. A friend once told me it's easy to do the Smiths poorly, but it's incredibly hard to do them well, and while it'd almost be possible to even suggest matching the chemistry and beauty wrought between Johnny Marr and Morrissey, Latimer House certainly stand out from the hordes of bands that have been imitating the Manchester quartet for decades.
"This Is Pop" is easily taken from the Smiths' songbook, but their wide range of influences, however, has made an album full of surprises. With similarities to the Talking Heads, Latimer House end up sounding slightly more jagged than the Smiths, and from the art pop of "Open Your Heart" to the Kinks-ian music industry lament of "Bubblegum", the band has clearly studied decades upon decades of the greatest pop music.
The record is an incredibly intelligent outing, but it's also terrifically pretty at times. All the Rage was released Latimer House's own label, Honk Records, on February 10th, and it is available from the band on both vinyl and CD.