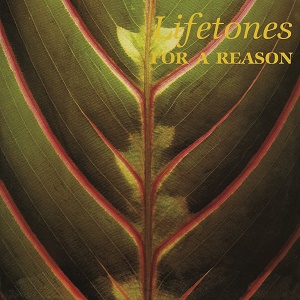 17 March 2016
After This Heat disbanded in 1982, guitarist Charles Bullen recruited drummer Julius Samuel, aka Dub Judah, to create an album inspired by the music he heard in the streets of his Brixton neighborhood. Self-released in 1983, ignored and lost to obscurity, that record finally sees its first proper reissue in thirty-three years.
For the most part, For a Reason stands as a solid statement of dub, especially in the tinny transistor radio production. Deep basslines guide delayed guitars, sonically augmented drums and island keyboards through soundscapes akin to Lee "Scratch" Perry and King Tubby, though, under the surface, more becomes apparent. Bullen's detached, monotone vocals deliver lyrics simultaneously optimistic and apocalyptic, owing more to cold war post-punk than reggae. Rhythms from around the world, such as African beats and Balinese Gamelan, unfold in the complex percussion, ultimately peaking in the Middle Eastern/North African flavor of "Travelling," which invokes The Master Musicians of Jajouka's hypnotic vibe. It's a fascinating, unique statement from one who had already broken new ground in music, only to do it again, albeit to a much smaller audience.
Bullen would remain quiet throughout the remainder of the decade and most of the next, only releasing Internal Clock as Circadian Rhythms in 1998. Fortunately, we can now all enjoy this forgotten chapter from his past.
comments powered by