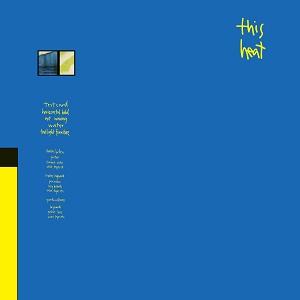 21 January 2016
When Brixton, England's This Heat delivered their self-titled debut in 1979, few people heard it, but, thanks to radio DJ John Peel, they garnered enough attention to release two more studio recordings before eventually disbanding in 1982. To celebrate the fortieth anniversary of their forming, all three albums will be reissued on vinyl for the first time with the full cooperation of surviving band members Charles Bullen and Charles Hayward (Gareth Williams died of cancer in 2001), proving the band's legacy is well worth the admiration.
Fueled by the improvisational noise experiments coming from Northern England, dub reggae blasting from radios in their neighborhood and the artistic expressionism of krautrock, This Heat sounds quite like nothing before it or since. The LP took two years to record, making it a compilation characterized by lo-fi production, stylistic variety and distant, chanting vocals. After the brief noise intro of "Testcard," "Horizontal Hold," a collage built on rhythmic droning assembled from various improvisations, crashes forward like a cross between Can, early Faust and Rhys Chatham. The haunting "Not Waving" follows, a sinister Ramleh-ish meditation on chaos, while "Water" could be a Harry Bertoia composition. Where the rolling "Twilight Furniture" comes across as Philip Johnson with a band, "24 Track Loop" pushes Lee "Scratch" Perry into Half Machine Lip Moves-era Chrome territory by taking advantage of a studio mishap. Finally, "Fall of Saigon" sounds like the demo for some unrealized Bowie/Eno/Iggy collaboration before ending as it all began with "Testcard."
In the liner notes, Charles Hayward writes, "By the time [This Heat] was finally released, we had already moved on." Later efforts would prove to be more musical, but This Heat's origins lie in the murky noise of their debut.
comments powered by