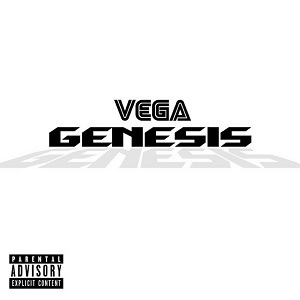 22 March 2016
Queens-based rapper, Lo Vega, turns in an impressive full-length debut sure to please those who yearn for a return to the hip-hop of the '90s.
Marked by 16-bit video game soundtracks, a street-level view of social consciousness and the requisite amount of bravado, Vega Genesis showcases the lyrical prowess of a burgeoning talent who effortlessly shifts from Wu-Tang Clan's direct aggression to laid-back West Coast styles and even further into Southern rapid fire. "Stage One (Intro)" opens with a nod to the classic Sega video game console before delving into a serious examination of police brutality that teeters between Method Man and Danny Brown. "Shots" easily holds up against the constant lyrical stream of Outkast and Ludachris, while "That Good" draws from the classic "G" sound characterized by Dr. Dre and Eazy-E. Later, "Terminator" espouses pure reggae, and "Holy Fields" soberly contemplates the current state of hip-hop through self-reflection, all to a pulsing electronic backdrop. It hits all the marks with the same ingenuity that still makes N.W.A., RZA and Public Enemy such compelling acts.
In its current state, hip-hop has become a parody of itself: Kanye West walks around being the black Donald Trump, Kendrick Lamar records forgettable hippy-hop and Chief Keef just makes bad music. Lo Vega returns dignity and integrity to the genre with compelling, engaging music that reveals more with each listen. Keep your ears to the ground.
comments powered by