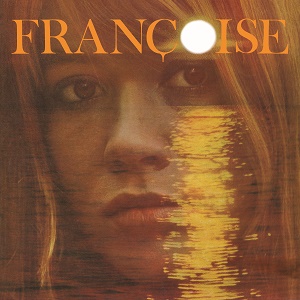 22 March 2016
Françoise Hardy finally peaked in 1966. She met a drug-addled Bob Dylan, who unsuccessfully wooed her in his Paris dressing room, and she starred in two films: John Frankenheimer's Grand Prix and Jean-Luc Godard's Masculin Féminin. In between, she recorded a few EPs that would comprise her fifth album of French pop vocal known as "Chanson," the final entry in a fantastic series of carefully remastered reissues of her first five French-language albums.
La Maison Où J'Ai Grandi saw Hardy eschew the rock'n'roll conventions that had marked her previous efforts in favor of lush pop vocal arrangements by former Joe Meek understudy, Charles Blackwell, and Tom Jones arranger, Johnny Harris. Gone were the fuzzy guitars and insistent rock beats, replaced by strings, acoustic guitars and harpsichord. Hardy's voice remained at the forefront, more confident than ever, as she sang her own compositions, rounded out by two exquisitely chosen songs by French writers and three from Italy, thus cementing her international status to her home audience. It was her most dramatic statement to date, a gentle breeze in the torrid storm of the 1960s.
Hardy's life would change in the following years. She broke up with her long-time boyfriend, Jean-Marie Périer, and began an even longer relationship with Jacques Dutronc, with whom she bore a son in 1973. In 1968, she stopped performing live simply because she suffered from stage fright. She was done doing what others told her to do and she was ready to live on her own terms. It only took her five albums to get there.