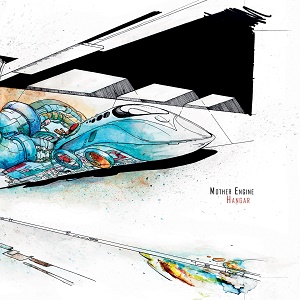 30 September 2017
German trio Mother Engine return with their third full-length of sprawling prog-inspired instrumentals.
Hanger breaks from the more song-based format of the previous two albums with four massive compositions clocking in at about twenty minutes each. Within the constantly evolving tracks, numerous elements emerge, from classic blues-based psychedelia to heavy stoner rock and even Eastern sounds and MC5-infused jazz. Chris Trautenbach's guitar constantly flows in a blend of Randy Holden, Robert Fripp and Isaiah Mitchell from Earthless while the rhythm section of bassist Christian Dressel and drummer Cornelius Grünert range the propulsion between metal heaviness, krautrock repetition and avant garde space. It's extreme musicianship without the pretentiousness that typically accompanies it.
Looking to get away for eighty minutes? Get on the Mother Engine and go!
comments powered by