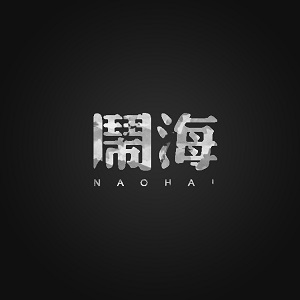 15 August 2013
From the bustling Shanghai underground music scene comes Naohai, a Chinese trio whose dreamy, emotional music nods heavily to American indie rock. On their six-song debut, sung entirely in Mandarin, they display the prowess of a band on their third or fourth album.
"Virgin Killer" opens the disc, an instrumental that comes across a bit like Joy Division playing a spy theme. The following four tracks are Pixies-infused post-punk, however. Mellow verses build to loud, bombastic choruses in a sea of arpeggiated chords and distorted riffs. Catchy melodies flow along with the slightly lo-fi vocals, which, though not in English, get the point across, acting as an additional instrument rather than a focal point. Deceptively upbeat, a dark undercurrent pervades the songs, a dark cloud that looms in the distance and won't float away. The closing "Fogdog" finishes things off as an epic instrumental that begins as a tiny ripple in the ocean that slowly builds to an epic, crashing tidal wave.
If Naohai were from Chicago or Boston or New York, they'd already be signed to Matador. But they're from China, so the best we can do is open our ears and listen across the water for whatever gems come to us from behind the Great Wall. Naohai definitely shine brightly.
comments powered by