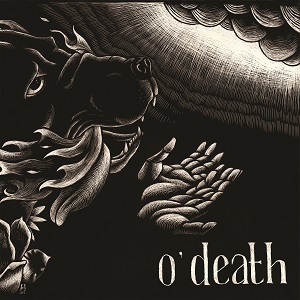 23 September 2014
Three years after the release of their critically acclaimed third studio album and now based in Maine, alt-country band, O'Death, reconvene with a sparser, brooding live sound to contradict the massive production of their previous effort.
Darkly dramatic, Out of Hands We Go offers haunting melodies brought to life by lush arrangements and bandleader Greg Jamie's ponderous lyricism. Beginning with the subtle approach of "Herd," the album explores the possibilities of acoustic Americana while retaining strength in mood and honesty. Where tracks like "All Is Light" and "Heal in the Howling" evoke a sorrowful Nick Drake vibe, "Apple Moon," with its driving motorik beat, could be called kraut-country, and "Isavelle" delivers the drama of early Muse. It's a beautiful work of raw emotion, the sound of truth in a well full of lies.
This is the album for those lonely bourbon-soaked nights sitting at a packed bar with only that constantly empty rocks glass for company. Enjoy the moon and the chatter inside your head, because tomorrow the daylight brings a stark reality.
comments powered by