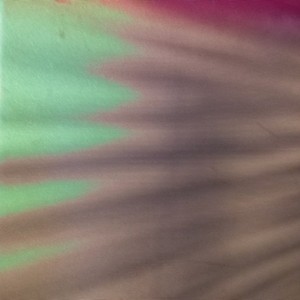 2 May 2012
One of the better dreampop bands of the 1990s was Orange Cake Mix, the one man project of Jim Rao. Heavily prolific, he released a ton of cassettes, albums, singles, and compilation tracks blending guitar soundscapes and hazy vocals, similar in nature to Durutti Column or The Wake. In 2001, he stopped releasing music, and seemingly disappeared—which was a shame, as his final few releases illustrated his growing expertise and hinted that his songwriting was about to blossom into something even better.
Then, a few weeks ago, he reappeared with a Bandcamp website and a DOZEN superb records, all available for download on a name-your-price basis. These range from compilations of unreleased material from the early 90s, to virtual 45s that serve as tributes (to Alex Chilton andThe Jesus & Mary Chain), and, more compellingly, unreleased albums from the last few years, with material that's charmingly naïve and rough, to songs that are complex, delicate, and dreamy.
The most compelling album in this sudden windfall of material is silver wind and stars. At six songs in 45 minutes, it's one of his more adventurous albums, one of his most experimental, and a lost gem. "Harmony Beach" starts the record off with a drum machine, tempered with some of Rao's gentlest guitar work to date. Gossamer delicate, it is an evocative mood piece, an atmospheric that is lulling, relaxing, blissful. The songs that come next, though, are big, long numbers. "23 times" is a seven minute abstract electronica that blends the sample of a drug addict's testimony with a drone quite uncommon for Rao, followed by "magic fools intuition," a ten minute guitar jam. The centerpiece is "dead future disco," a sixteen-minute guitar/sample/drum machine workout that recalls New Order's Low-Life. The closing two songs, "No Tears Today" and the title track, return Rao to sounds that longtime listeners are more familiar with—gentle instrumental blisspop.
It was a pleasant surprise, this unexpected wealth of unreleased material. It's a shame that the times have changed and aren't conducive to the physical release that these albums require. Still, digital Orange Cake Mix is better than nothing, and silver mountain and stars is a fine record, a lost jewel, and it's a pleasant surprise for Orange Cake Mix fans. May more superb albums be forthcoming.