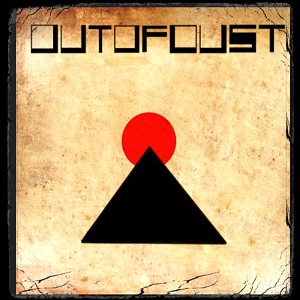 15 May 2015
Osaka, Japan's premiere ex-pat free improvisation group, Out of Dust, debuts with an astonishing collection of wholly spontaneous music.
Songs from the Back of Your Mind perfectly captures the magical essence of musicians listening and responding to each other with absolutely no discussion of the direction they would take before they started. The near twenty-minute opener, "This Modern Life," kicks things off with a solid funk groove that builds excitement throughout its duration. "Sleeping Man Part I" follows, sounding like fusion-era Miles Davis on a Fela Kuti trip, while introducing the poetry of University of Buffalo professor, Peter Ramos, voiced by drummer Eric Wiegmann (Grey March). "Against the Glass" takes a turn toward ethereal darkness, and a remix of "Sleeping Man" almost nods to New Age. It's the perfect introduction to a band of top-notch, worldly musicians who live for communicating through their art.
Where some entirely improvised music can get messy after a while, Out of Dust consistently remain on point – a testament to the scope of their versatility. Step inside your head and hear it from the inside out.
comments powered by