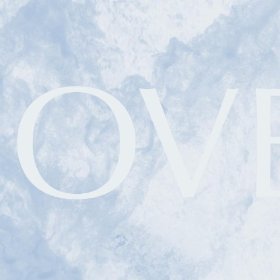 19 August 2013
One can rightly call Texas-based Overseas an indie-rock supergroup, with the talented Will Johnson (Centro-matic, South San Gabriel, Funland) meeting up with David Bazan (Pedro the Lion, Headphones) and Matt and Bubba Kadane (Bedhead, The New Year). Actually, the pairing isn't that surprising; Johnson and the Kadane Brothers were contemporaries in the fruitful Denton music scene of the 1990s, and Johnson joined the brothers on the road as part of The New Year, while Bazan and Johnson have performed together numerous times, most recently as part of The Undertow Orchestra, which also featured Vic Chesnutt and Mark Eitzel. Overseas was borne out of sessions shortly after Chesnutt's suicide, but the casual sessions grew into something more, until all four realized that there was a blossoming of creativity that deserved further cultivation. All four musicians are super-talented, superior records to their credit, but for Overseas, the Kadane brothers acquiesced singing, because they felt that they already had two awesome singers—and they're right. Bazan's bittersweet singing fits nicely with Johnson's rough, ragged, distinctive voice, a salty/sweet concoction that really works.
As for the music, to say that the guys in Overseas offer nothing that they don't already offer with their other records should not be taken as a dismissal; instead, it's an affirmation of their collective talents. The songs range from Kadane-style slow and atmospheric ballads ("Here (Wish You Were),") crunchy rockers, ("Down Below," "Came With The Frame"), and heartfelt, heartbreaking sad songs ("Ghost to Be," "All Your Own"). Trainspotting is an understandable tendency when listening to Overseas, but don't let it get in the way of the listening experience. You know these guys, you know what they sound like.
A one-off? An ongoing project? Either way, Overseas is a winner, a collaboration that feels more like a greatest hits or a jam session, and highlights the talents of all involved.